Due to a Dutch Bank Holiday (Kings Day), there will be no deliveries available on Tuesday 1st May
From Rijnsburg auction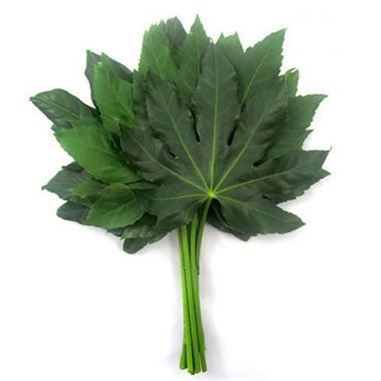 Aralia Continentalis Medium (Approx. 50 stems) are available at wholesale prices & direct UK delivery. Approx. 40cm and wholesaled in Batches of 5 bunches.
Colour

Length

40 cm approx

Sold in

Batches of 5 bunches

Quality

A1
This product is unavailable
If you would to discuss alternative options, please call our experts on: 01394 385832 or
MAINLAND UK DELIVERY: We can deliver directly to your door in Mainland UK five times a week. You can have your flowers delivered on a Tuesday, Wednesday, Thursday, Friday or Saturday.
At the checkout you will see 4 fixed cost delivery options which apply to mainland UK delivery for any size order:
Mainland UK week days any time before 5.45pm:

£9.95*

for any size order
Mainland UK week days before 12.45pm: £15.95* for any size order
Mainland UK week days before 10.45am: £26.95* for any size order
Mainland UK weekday delivery after 12.00pm on your preferred delivery date: £15.95* for any size order.
Mainland UK Saturday delivery any time before 5.45pm is charged at a flat rate of £26.95* for any size order.
Republic of Ireland, Northern Ireland, Channel Islands & European Countries listed above will be quoted per order - call +44 1394 385832 for details.
All UK delivery costs are fixed, which means you can't pay any more than the published prices - you can order as much or as little as you like for these prices. If your order is for floral sundries only without flowers - delivery is charged at just £7.95* per order.
* All quoted delivery costs exclude UK VAT.

IMPORTANT: Always aim to have your wholesale flowers delivered 2-3 days before your event to ensure plenty of time to hydrate & condition them correctly.
Leatherleaf Fern, (otherwise known as Baker Fern - real name Arachniodes), is a member of the Dryopteridaceae family. Leatherleaf is a dark green glossy fern with triangular fronds and is commonly used in floristry as a foundation for floral bouquets and flower arrangements.

Other Greenery weighted bunches
You may be interested in...