Hydrangea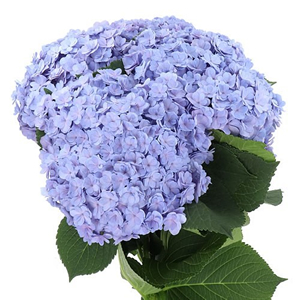 Wholesale Hydrangeas are one of the most spectacular flowers available on the wholesale flower markets. Originating from Southeast Asia, wholesale hydrangeas are available in a huge range of stunning colours. The magnificent flower blooms can be anything up to 25cm in diameter and stem lengths vary from 30cm up to a massive 80cm tall.
Wholesale Hydrangeas are perfect for wedding flowers. There are numerous ways of creating exquisite bridal bouquets, table arrangements, pedestal displays and decorating wedding venues. Because of their size, although expensive, wholesale hydrangeas will cover large areas and are less time consuming to work with than smaller, more fiddly flowers.
Wholesale Hydrangeas sold as cut flowers are grown under glass, and as a result, have much cleaner blooms & glossier foliage than outdoor plants – quite simply, there is no comparison between the two.
FRESH WHOLESALE HYDRANGEA & CLASSIC HYDRANGEA.
Wholesale Hydrangeas are unique because as the season progresses the colour of the flowering bloom changes from the original plain colour. The petals takes on other colours depending on the type and amount of minerals that the plant's vascular system has taken up. For example, if the plant absorbs aluminium, pink blooms will change to blue & all shades in between. These changing blooms are called 'Classic'. Plain coloured blooms that haven't started the colour changing process are called 'Fresh'. Classic hydrangeas are renowned for their long vase life.
WHOLESALE HYDRANGEA AVAILABILITY
The best quality flowers available on the UK markets are grown in Holland. Wholesale Hydrangea is not available in the winter months. Broadly 'Fresh' varieties are available from mid May until the end of September and 'Classic' hydrangea varieties are available from June to November. Different hydrangea varieties and their specific availability are shown below in more detail.
You can buy wholesale hydrangea on our Web-Shop by clicking here.
General Availability Chart
| Jan | Feb | Mar | Apr | May | Jun | Jul | Aug | Sep | Oct | Nov | Dec |
| --- | --- | --- | --- | --- | --- | --- | --- | --- | --- | --- | --- |
| No | No | No | Yes | Yes | Yes | Yes | Yes | Yes | Yes | Yes | No |
| Jan | Feb | Mar | Apr | May | Jun |
| --- | --- | --- | --- | --- | --- |
| No | No | No | Yes | Yes | Yes |
| Jul | Aug | Sep | Oct | Nov | Dec |
| --- | --- | --- | --- | --- | --- |
| Yes | Yes | Yes | Yes | Yes | No |
Caring for Hydrangea
To get the best from your wholesale hydrangea please read the care instructions below carefully:
On receipt, cut the stems with a sharp knife at 45 degrees and submerge the entire hydrangea flower in water for at least 2 hours or over night, (making sure the flower blooms and stems are under water as well - to be honest you can leave cut Hydrangea submerged under cold water for a couple of weeks!).
Sterilise a bucket and fill with clean water & flower food.
Strip the lower foliage from the stems and place the flowers in the bucket.
Carefully remove any marked petals.
Never stand the wholesale hydrangea in direct sunlight or near a radiator.
Try to keep the temperature around 8 degrees.
Never leave cut flowers in direct sun light, near a radiator, in a draft or near fruit. (The gas used to ripen fruit will harm most flowers). Keep the wholesale hydrangea in a cool place and always keep out of the way of children.
£8.44 per stem (ex VAT)
Order today for delivery 07 Dec to 09 Dec
£7.69 per stem (ex VAT)
Order today for delivery 07 Dec to 09 Dec
View all Hydrangea
£8.44 per stem (ex VAT)
Order today for delivery 07 Dec to 09 Dec
£7.69 per stem (ex VAT)
Order today for delivery 07 Dec to 09 Dec