How to Make a 3D Valentine Genista Heart
Time: 10 - 15 minutes Difficulty: Moderate
Create the perfect gift for your loved one this Valentines Day. Make love last longer with this 3D Heart made out of Genista and Tulips. Genista is easy to bend and therefore great to create a heart shape with! Be inspired with our step by step guide below, along with the recipe.
Step 1
Attach the pins to the plate with oasis fix. Cut 1/3 of the floral foam piece (depending on the size of your container) and soak before you push the floral foam on the pins. Cut the corners to create a round shape at the top.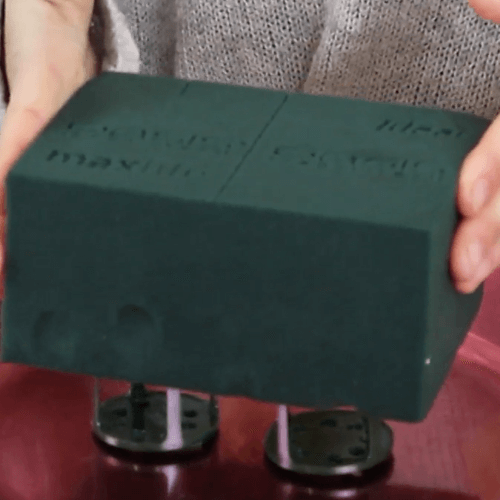 Step 2
Cut the side branches at the bottom of the Cornus. First, you will need to create one side of the heart by bending the branch into a loop and securing with anchor tape. Repeat the same for the other day, but when you secure it, you will need to hold the other branch aside and secure it to each other, so you can create a heart shape.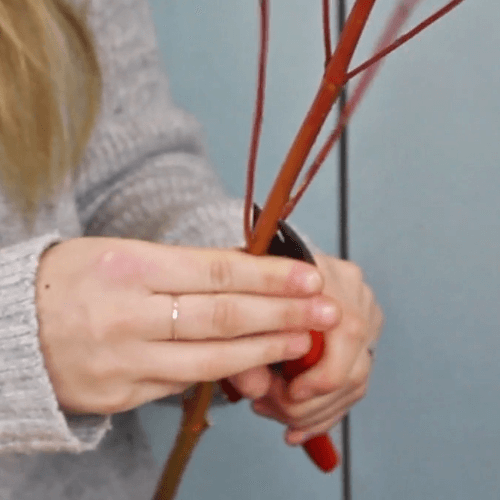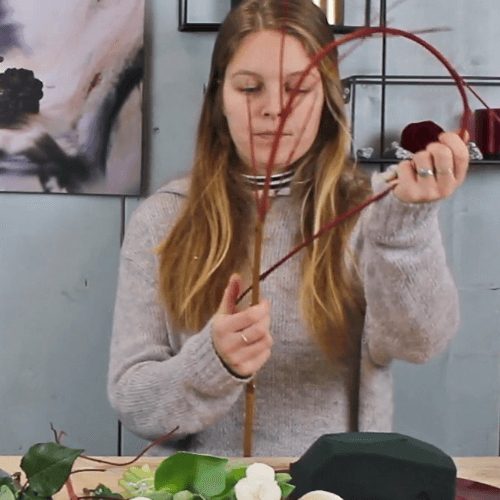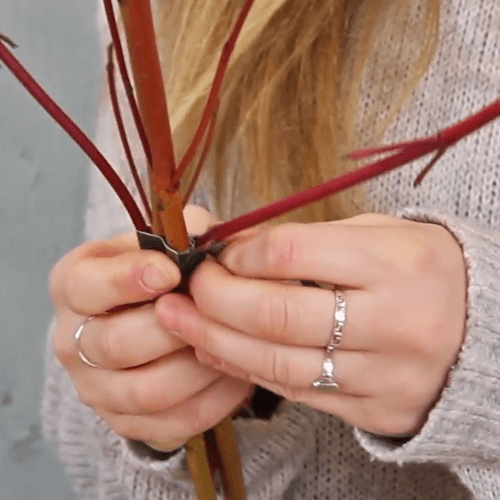 Step 3
Once you have created the Cornus heart shape, you will need to position into the floral foam brick that has been attached to your container. You may need to cut the lower stems of the Cornus with sharp scissors.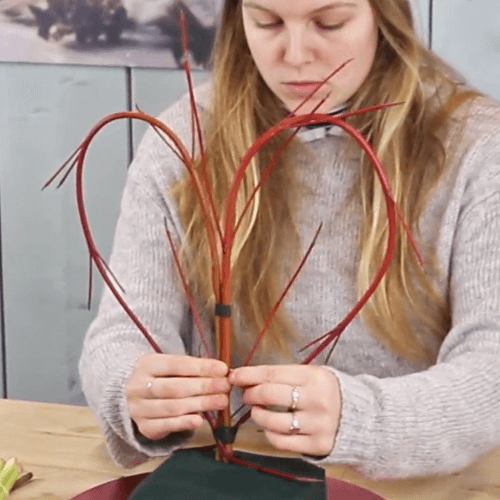 Step 4
Now start to add the Genista to the design. Push the stems firmly into the front and the back of the design following the shape of the heart. Add an additional two stems into the centre of the design. Secure the tops of the floral foam with anchor tape and cover the mechanics with a ribbon or rope of choice.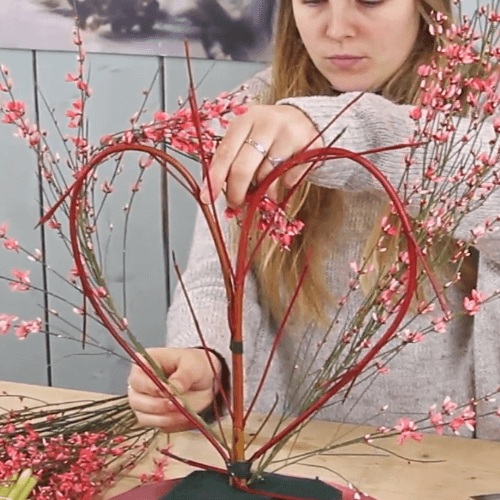 Step 5
Start to add the roses, tulips and lisianthus to the base of the design. Push the roses in firmly at the base of the heart, varying the heights. Next, add the lisianthus, cutting them down to approx. 15cm (depending on preference) using both the flowers and buds for interest and varying the heights. Finally, add the tulips to the design. Cutting the stems short, create a collar around the roses and cover the top of the floral foam.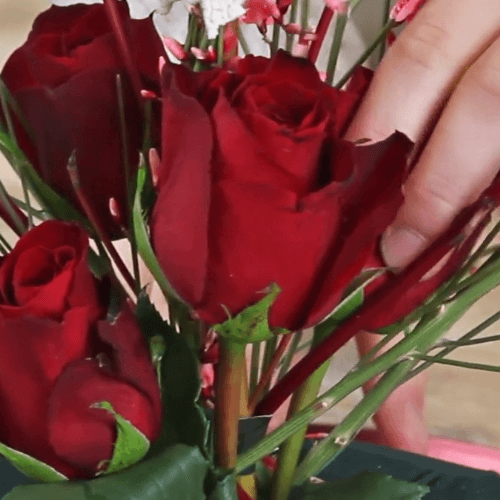 Step 6
Cover the rest of the floral foam with rope or material of choice. Starting from the base and working your way up the floral foam.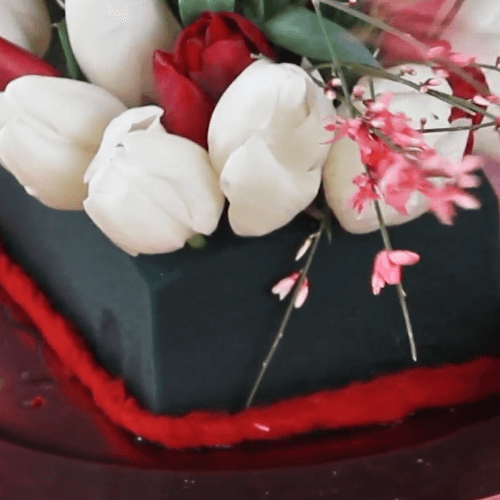 Finished design