How to Make a 3D Valentine's Day Heart
Time: 25 to 30 minutes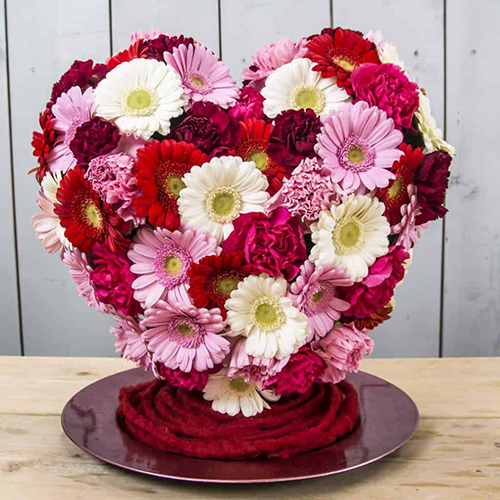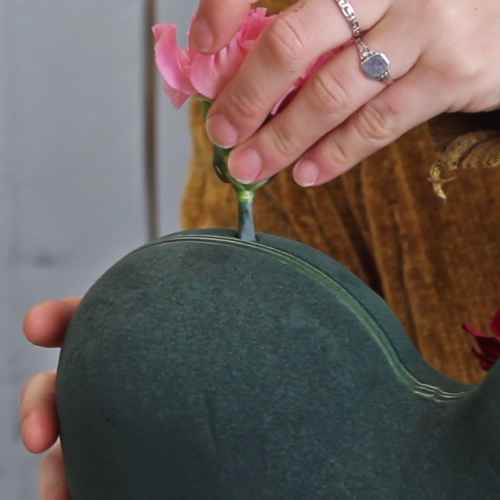 Step-by-Step Guide
Soak the floral foam in fresh, clean water

Put the foam heart on a plate or platform of choice

Cut the stems of various flowers, i.e. the carnations and germini to approx. 5cm, and begin by adding into the floral foam carefully making sure you keep the heart shape intact.

When the floral foam is completely covered with flowers, decorate the base of the heart with rope, ribbon or additional flowers to cover up the mechanics.