How to Make Fun Autumn Ring Wreaths
Time: 25 to 30 minutes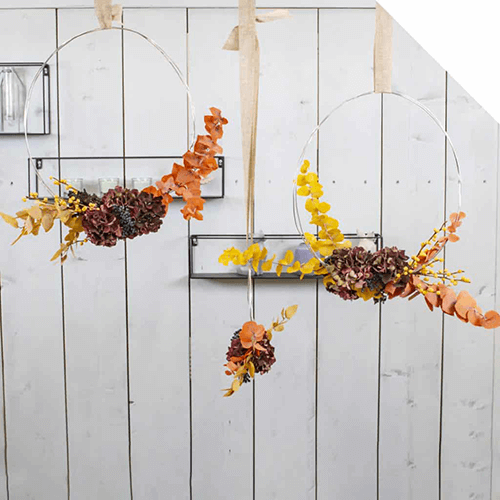 Step-by-Step Guide
Use the aluminium wire to create large and small circles

Cut the decorative rope or ribbon and tie to the circle

Hang the circle in reaching distance to make it easier for you to add the floral decorations.

Start with the Eucalyptus, positioning in the curve of the circle. Secure by winding the aluminium wire around the stem.

Now add the Ilex and small branches of Hydrangea

Finally, add the Viburnum to the circles.