How to Make a Blue and White Centrepiece
Time: 10 to 15 minutes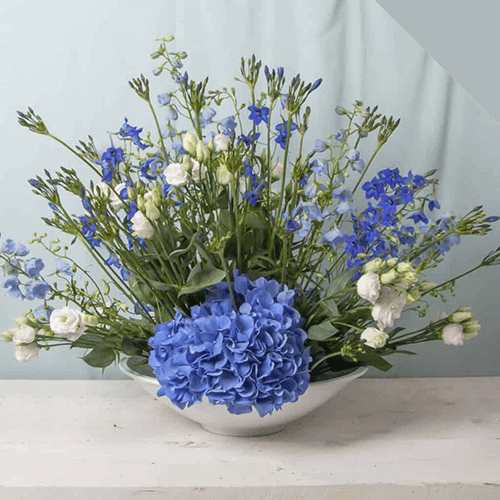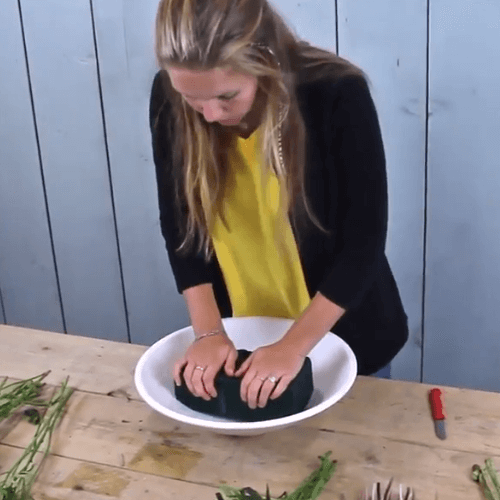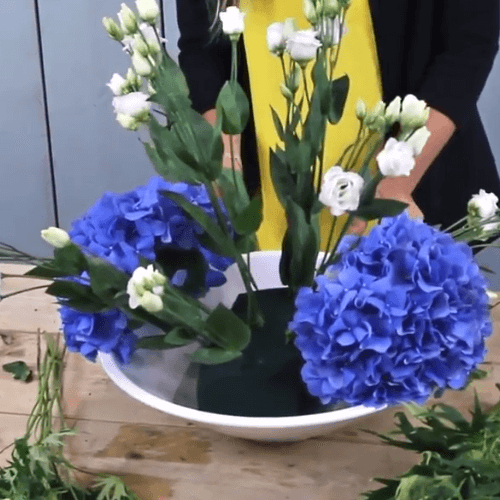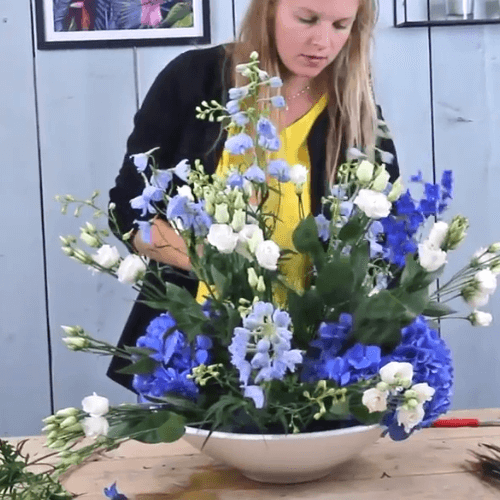 Step-by-Step Guide
Soak the floral foam bricks in fresh, clean water. You can place the floral foam brick at the top of the bucket of water, and wait until it has sunk to the bottom and you can remove from the bucket.

If you would like to fix the floral foam to the base of the container, you can use a attach a pin holder to the middle of the container using tack tape and push the floral foam down onto the pin holder.

Once you have secured the foam, you can cut and shape to fit to the bowl.

Start by adding the Hydrangea to the arrangement. Place one on either side of the centrepiece.

Add the Lisianthus (12) and two types of Delphinium to the centrepiece (5 and 8 stems).

Finally, add the Agapanthus (extra grade) to the design making sure it is well-balanced and aesthetically pleasing to the eye.

If you have any gaps in the design, you can fill them in with any remaining flowers or greenery.