How to Make a Creative Purple Floral Frame
Time: 20 to 30 minutes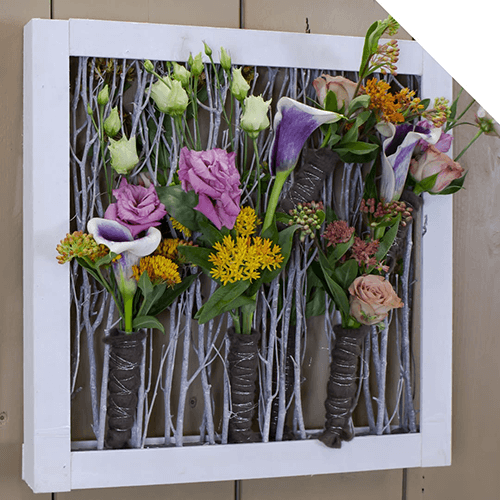 Step by Step Guide
Start by winding raffia or material around the water vials. Use binding wire to secure.

Place the water vials in the frame, you can secure using the wire or hot glue gun.

Fill the water vials with water

Use the Asclepias as a base in the arrangements for most of the water vials. Fill in with the Calla Lilies, Lisianthus and Roses, making sure that you differ the heights of the stems to create a well balanced design.