How to Make an Elegant Contemporary Design with Calla Lilies and Hydrangea
Time: 10 to 30 minutes
Calla Lilies, elegant flowers that are perfect for contemporary designs. The long, bendable stems allow you create impressive floral designs! Below discover this How to Guide using a combination of amazing Snowstar and Crystal Blush Calla Lilies, with Hydrangea, Lisianthus Double and Trachelium. Follow the steps below to create your own.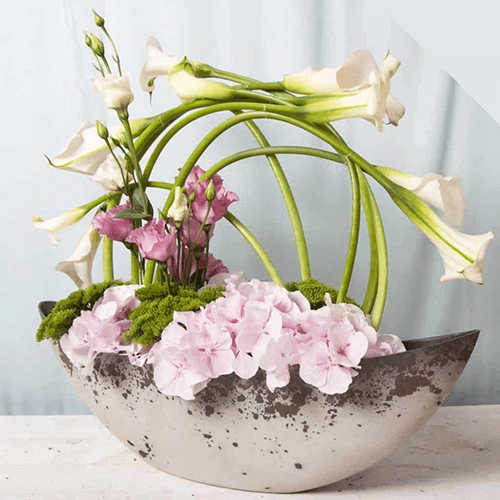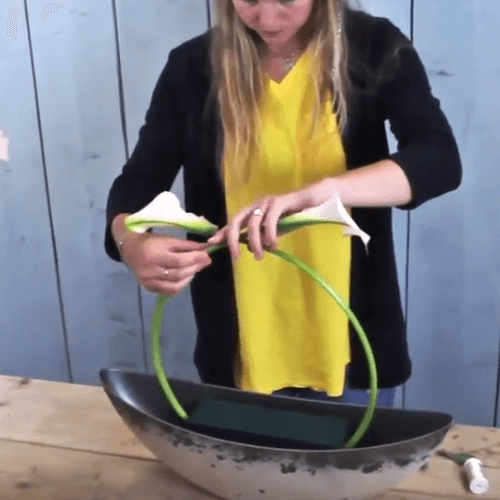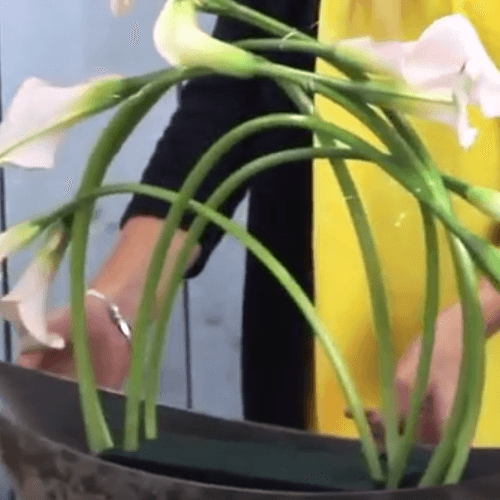 Step-by-Step Guide
Soak the floral foam in fresh, clean water. Placing the brick at the top of a bucket of water and waiting for the brick to sink to the bottom. 

Place the floral foam into the container.

Start by adding the Calla Lilies to the arrangement. Place them far apart and bend them towards each other. Wrap a piece of bullion wire around the calla lilies to secure.

Continue to add the calla lilies to the arrangement

Now add the Trachelium Jade Green and Hydrangea to the base of the arrangement, making sure you cover up all the floral foam.

Finally, add the Lisianthus to your centrepiece using just three stems.