How to Make a Boho Floral Design for Valentine's
Time: 10 to 20 minutes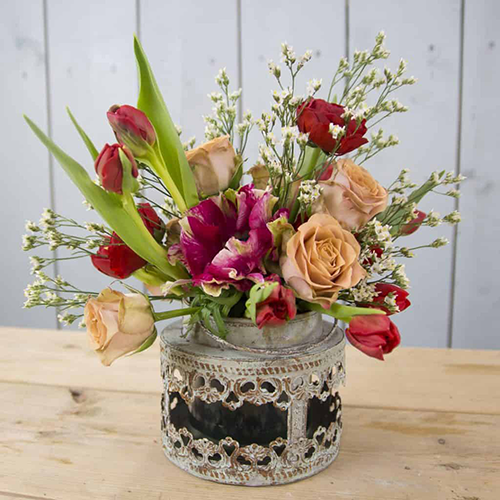 Step-by-Step Guide
Soak the floral foam brick in fresh, clean water and place into the pot or vase of choice.

Cut the stems of the various flowers, in this selection we have tulips, roses and limonium. Begin to place them carefully into the floral foam.

Make sure you place the flowers at different levels to add movement and interest to the design. 

If you have any gaps (or floral foam showing), fill in with any remaining flowers or foliage you have.