Types of Flowers to use for Festival, Colourful Jam Jars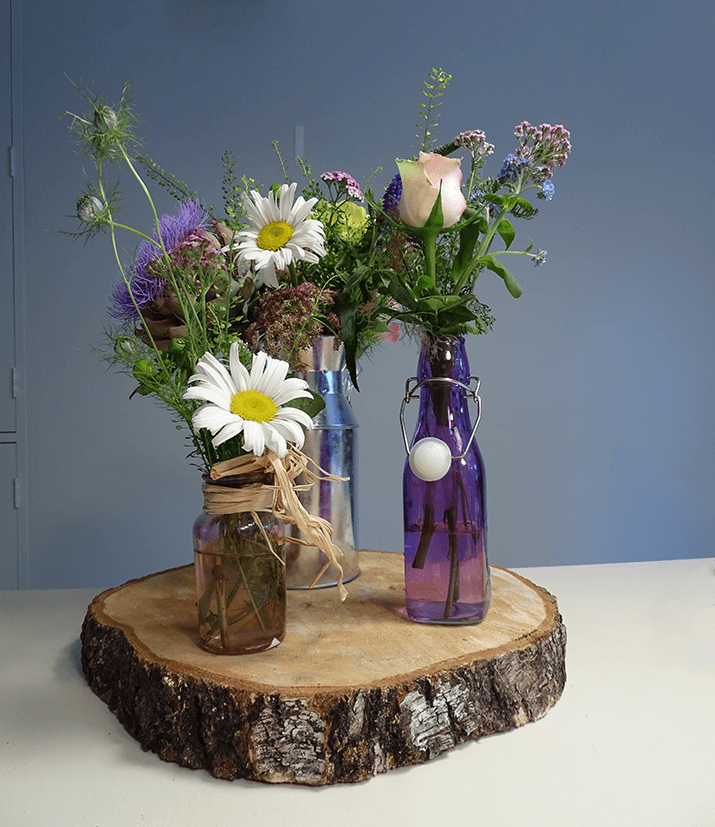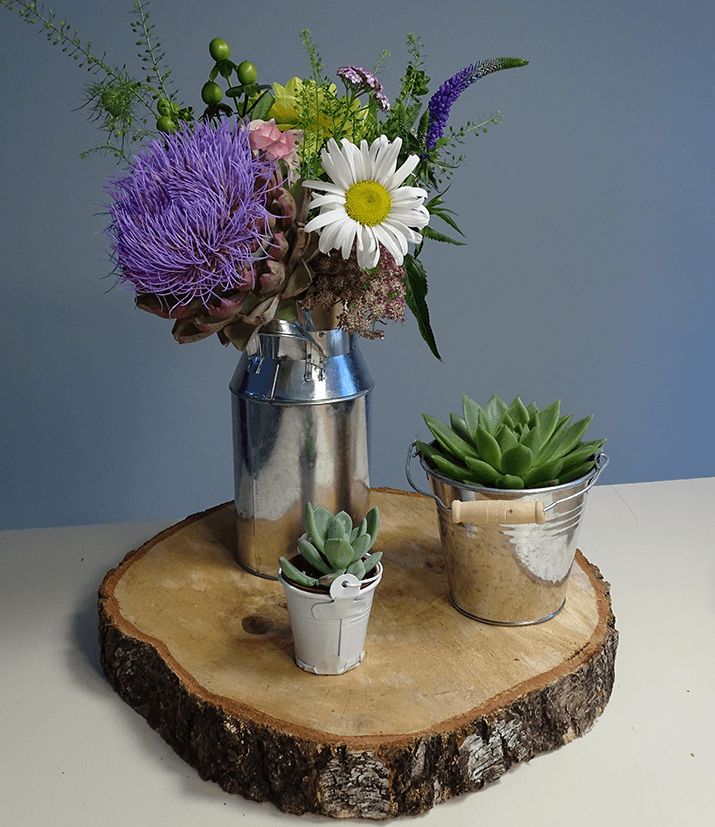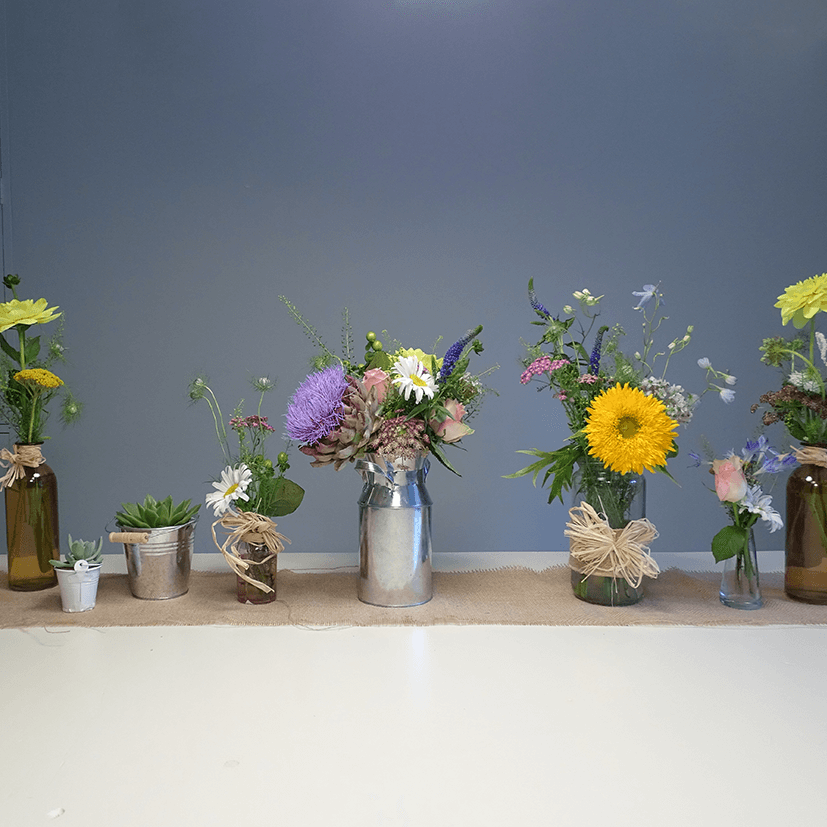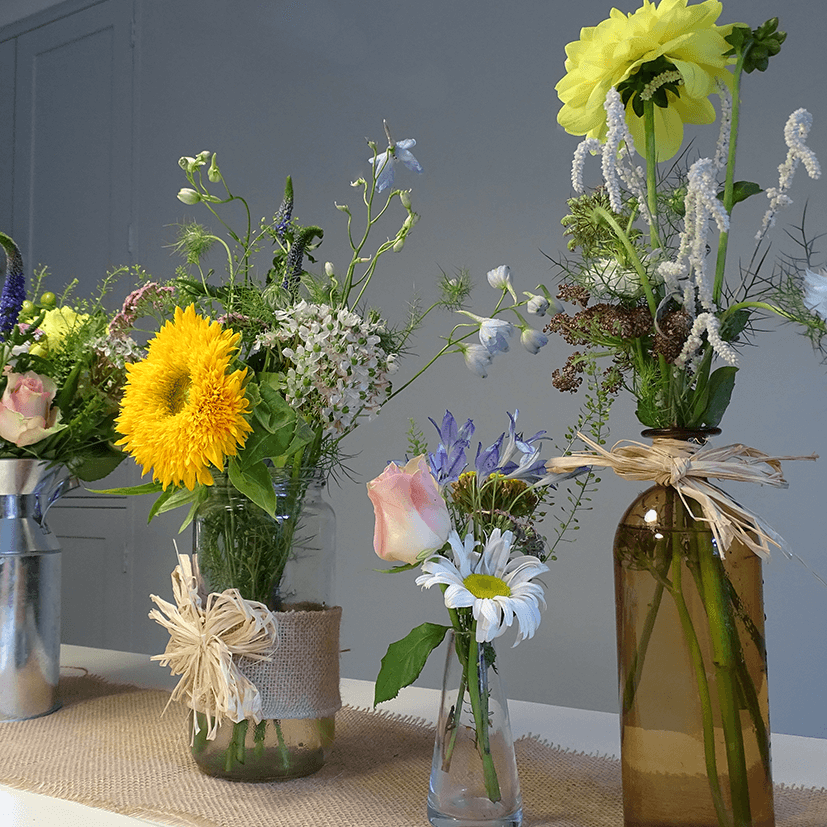 1
Depending on the type of jam jars or bottles you are using, position them on a wood slice or book and cluster in 3 to 5 vases varying the height to add interest to the design.
2
Use other objects alongside your vases to add character to the design, for example, potted echeveria, candles, bird cages, lanterns.
3
Use different types of vases, jam jars, mason jars, milk bottles, gin bottles, milk churns to create a fun, relaxed style for your wedding or event. All of the materials can be upcycled and collected throughout the year before the event. You can decorate your jars if required - take a look at our guide.
4
Use seasonal flowers to create your arrangements as they tend to be inexpensive and good quality! The stem count of the vases can varying depending on the type of flower used and the size of the vase. Typically the stem count can vary between 1 stem to 15 stems.
Jam jars have become increasingly popular for weddings, events and parties in recent years for not only the look, the ease but also they are inexpensive!
Here, we have provided you with examples and top tips on creating a festival, relaxed style for an upcoming event.
For ideas on the flower choices, view the Shopping List or visit our Themed Suggestions here.