How to Make a Festive Posy using Blue Spruce, Roses and Berries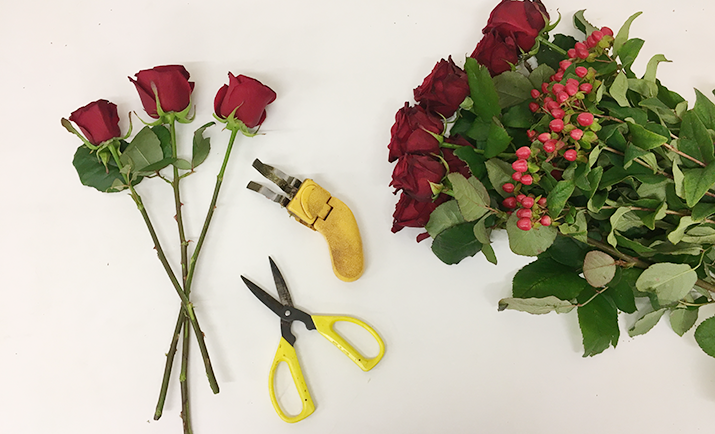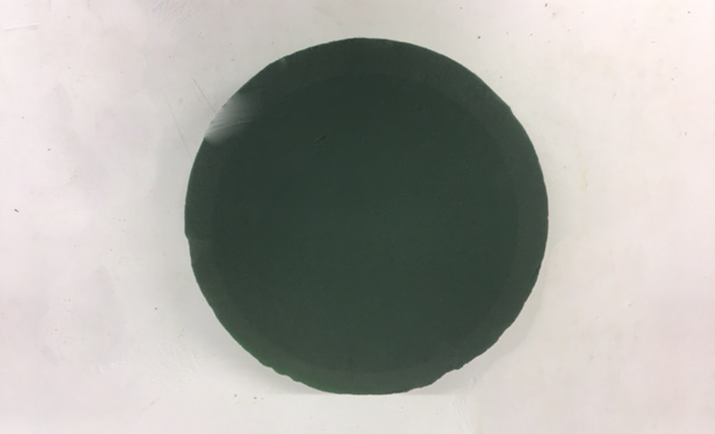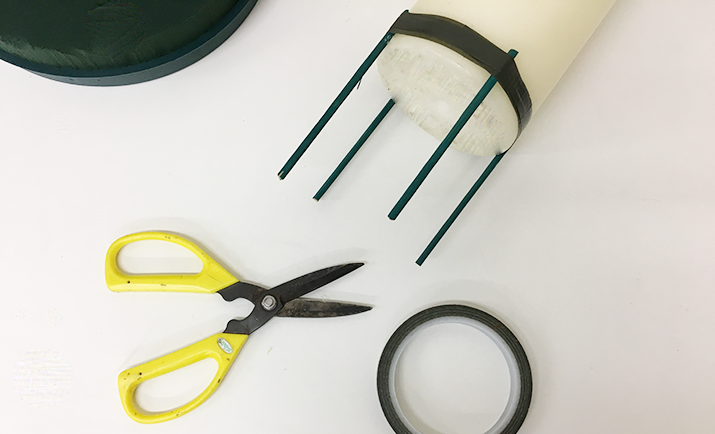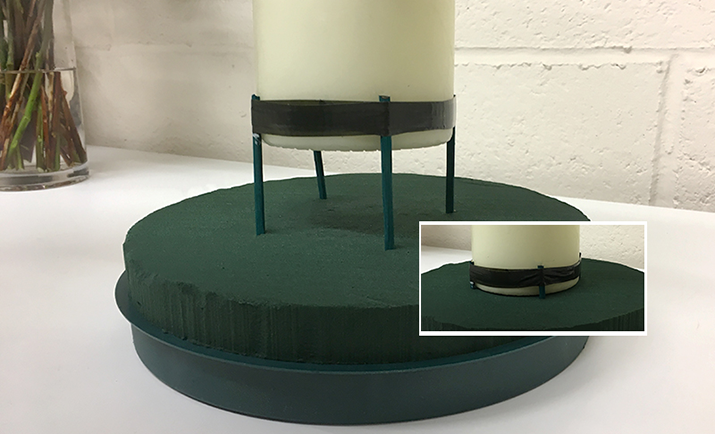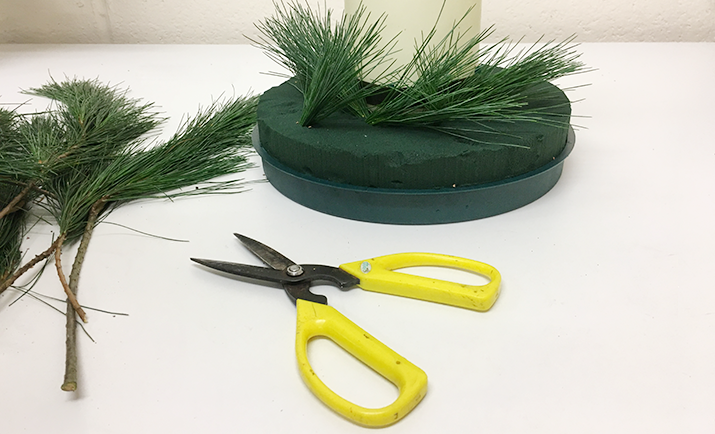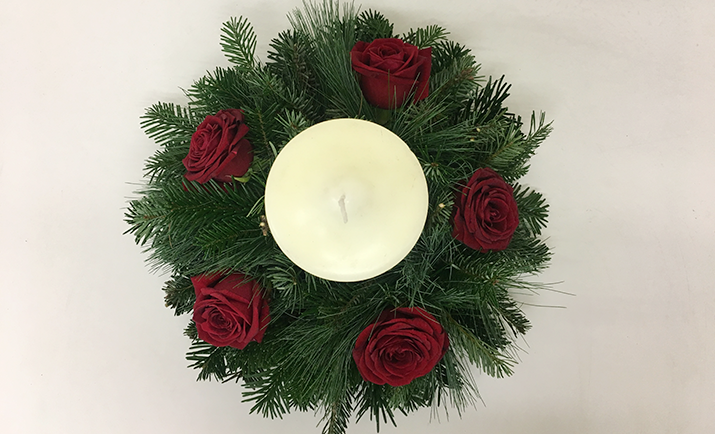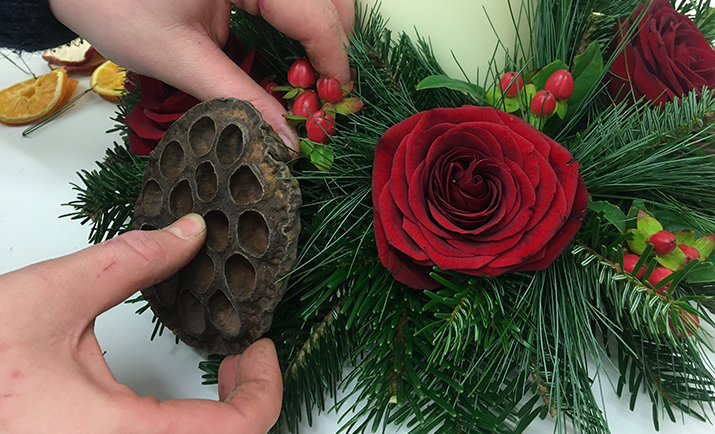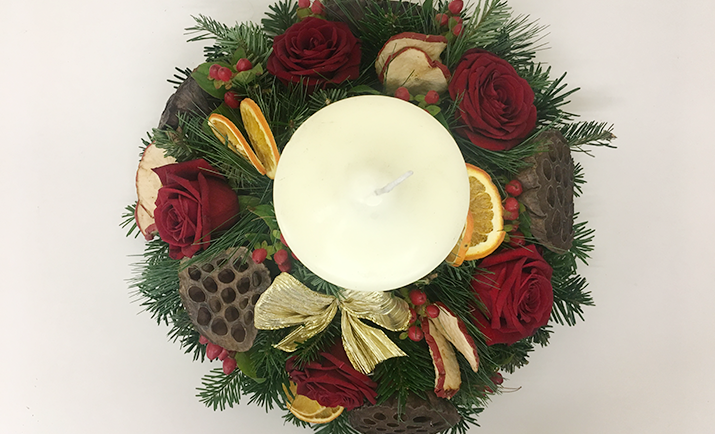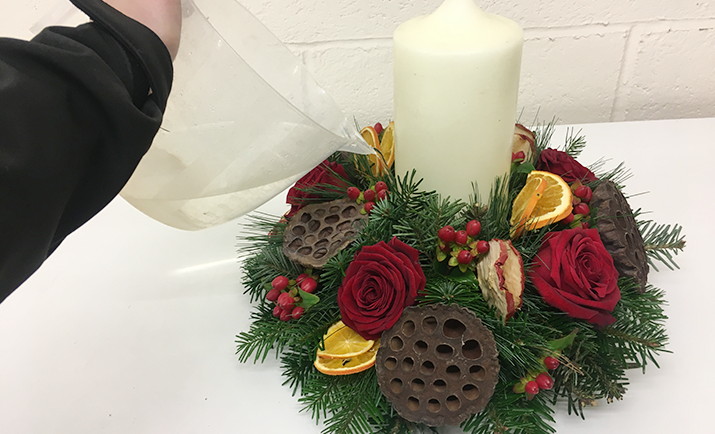 1
Starting with the Fresh Flowers, make sure you condition the flowers well before working with them. Condition the flowers by cutting the stems, removing any unnecessary foliage and putting them them in water in a cool environment.
2
Soak the floral foam posy pad base until fully absorbed. Fill the bucket with water and float the floral foam on the top of the water. When the foam reaches the base of the bucket, this is an indication that the floral foam is fully absorbed. This can take between 30 to 60 secs depending on the type of floral foam used.
3
Next, secure the candle to the posy pad. You will need to cut a plant stick into 4 segments. Attach each segment to the base of the candle evenly with anchor tape (as shown in the photograph).
4
Once you have created the grid support, slowly place the candle into the middle of the floral foam posy with the idea for the candle to sit on the posy pad. You may need to cut to size.
5
Using the pinus strobus and blue spruce first to create the base and the shape of your arrangement either - oval or circular
6
Add the roses to the arrangement to give you a focal point
7
Add the hypericum and wired dried fruit and lotus heads to compliment the roses
8
... and here, we have the final result of your festive posy arrangement.
9
Keep well watered by adding water every day or when necessary. Take care watering making sure that the arrangement is on a suitable surface i.e. a draining board.