How to Make a Greenery Wreath with Echeveria and Asparagus Fern
Time: 20 to 25 minutes
Foliage over flowers anyone? This bold botanical wreath is perfect to green up a summer wedding! Combine different tones of green and play with a variation of textures and shapes to use on your wreath.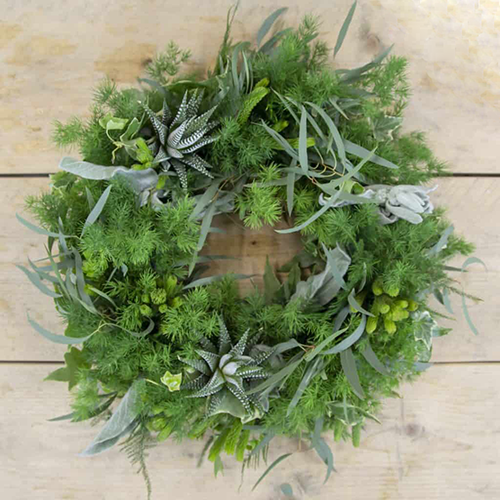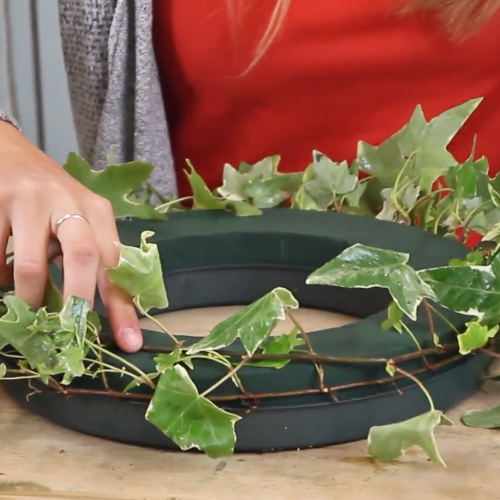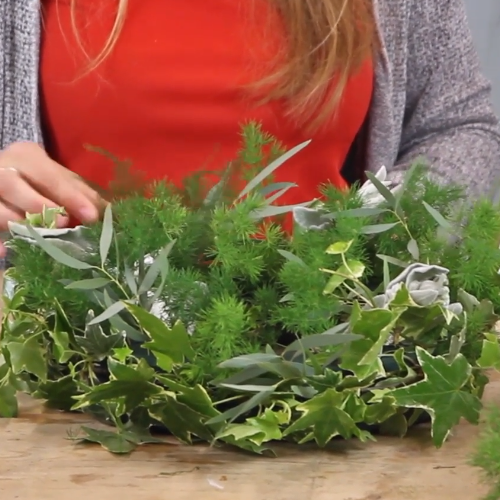 Step-by-Step Guide
Soak the floral foam ring in fresh, clean water.

Starting with the ivy, wrap around the wring and secure in place with mossing pegs.

Next, cut the stems of Asparagus Umbellatus and Eucalyptus into smaller pieces and add to the floral foam.

Follow with Stachys leaves or Senecio to add a variation of colour.

Continue to add the Asparagus and Brunia into the design.

Finish the design with the decorative Echeveria (use the green stub wire to attach this to the wreath). Push the wire across the base (root) until the wire is either side, create a loop and push into the floral foam.