How to Make a Vase Arrangement with Vibrant Green Flowers
Time: 10 to 15 minutes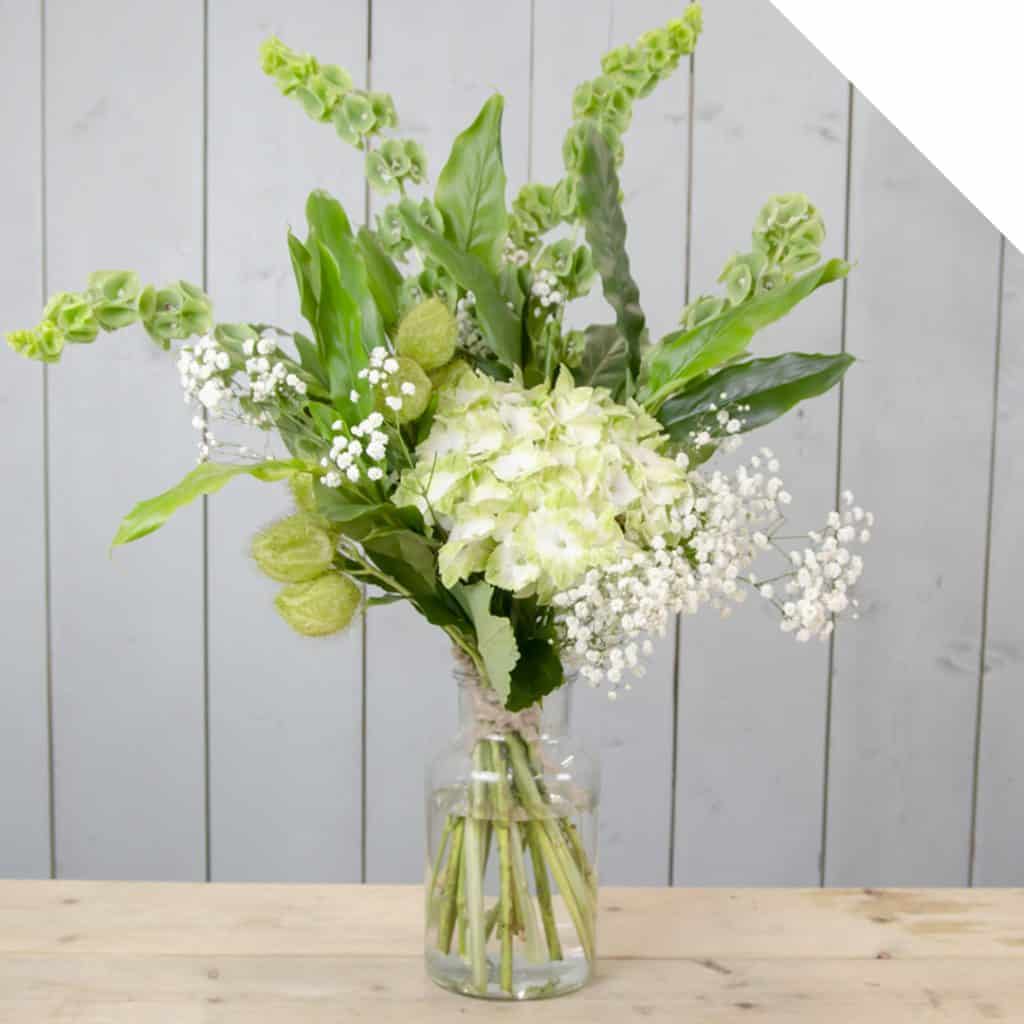 Step-by-Step Guide
Start by creating the bouquet into your hand (left), adding the flowers with your right. Starting with one of the Cordeline leaves, and adding Molucella and Gypsophila to the design. 

Add the Hydrangea and Moby Dick to the arrangement. Keep adding the flowers and make sure to keep them tight in your hand.

Cut the end of the stems to an equal length (in proportion to the vase).

Use the twine and anchor tape to secure the bouquet. Hide the mechanics with decorative rope or ribbon to finish.

Add to the vase. Make sure the vase is clean and filled with fresh water. Add flower food (optional).