How to Make a Indian Style Bouquet
The perfect tones for an Indian summer style bouquet - pinks, oranges, yellows and reds! Take a look at this amazing design with Rose High & Magic, Calla Lily Safari, Phlox Bright Eyes and Panicum Fountain!
Time: 10 to 15 minutes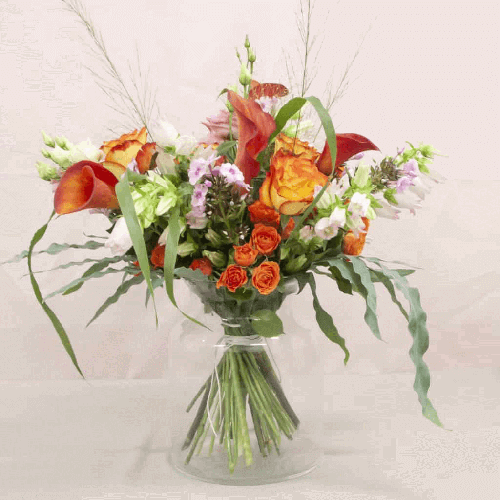 Step-by-Step Guide
Start by creating the bouqut in your preferrd hand.

Start with the Rose and the Campanula, creating your base and adding the remaining flowers as you work.

Make sure you create a well-balanced, aesthetically pleasing styled arrangement.