How to Make an Indian Summer Style Urn Arrangement
Time: 5 to 15 minutes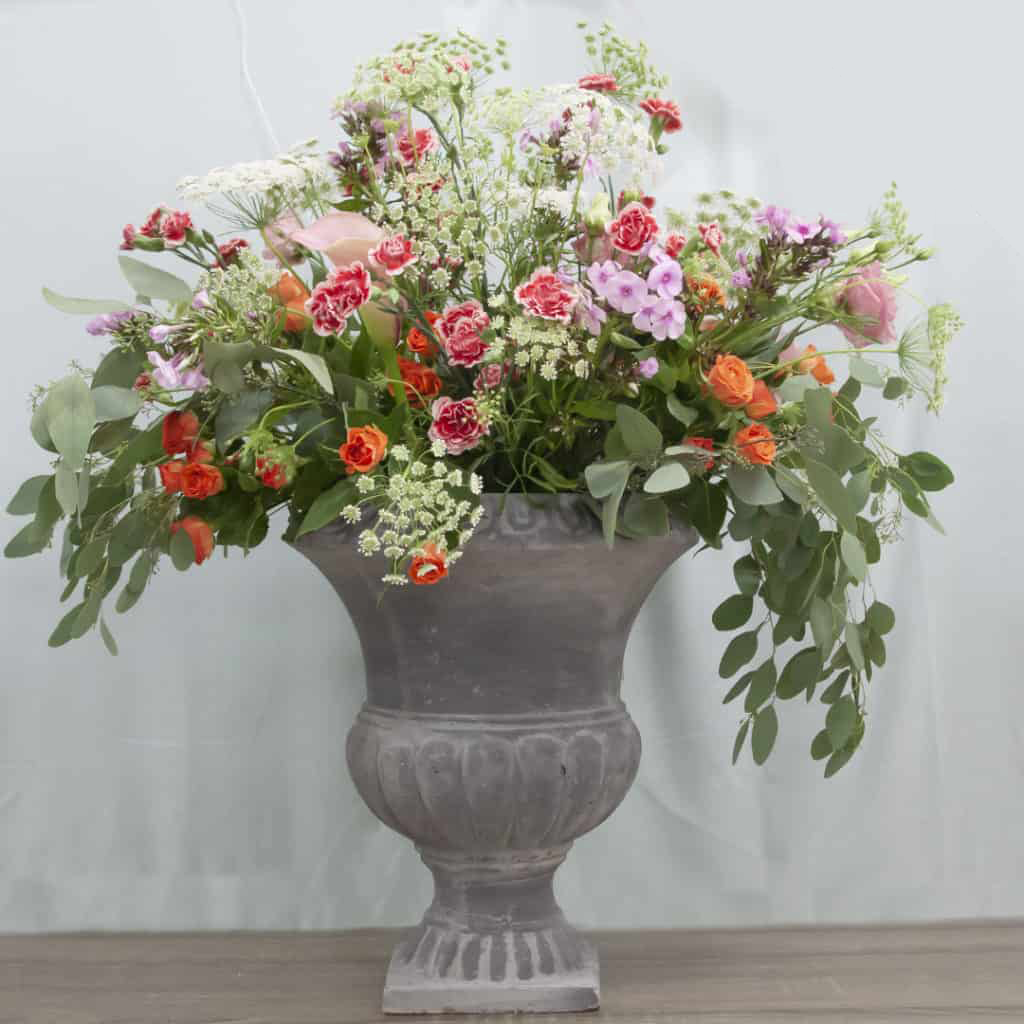 Step-by-Step Guide
Soak the floral foam in fresh clean water

Place the floral foam into the centrepiece (urn). Depending on the depth of the vase, you may need to build up and cut the floral foam to size.

Start by adding the Eucalyptus to the arrangement, placing on each side to keep it well balanced.

Continue to add the Ammi Majus and the Spray Roses.

Next, add the Phlox, Carnation and the Lisianthus.

Finally, add the Calla Lilies as a final touch to the centrepiece.

Fill in any gaps to hide the oasis; if you do have any flowers, you can use any purchased foliage or from the stems.