How to Make a Vase Arrangement with Delphinium and Lilies
Time: 10 to 15 minutes
Opulence, grand, elegant! All of these descriptive words are associated with both the Lily and Delphiniums. If you are going to add flowers to your home, then why not go for the great! When you combine them and use a soft, pastel colour palette, the outcome is simply stunning.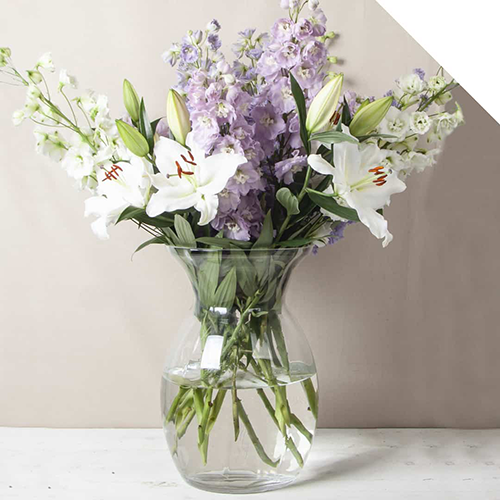 Step-by-Step Guide
Fill the vase with fresh, clean water

Starting with the lilies (5 stems). Trim the ends of the stems and place them into the vase. 

Next. add the Delphinium (white) into the vase (4-5 stems), next to the lilies. 

Now add the remaining delphiniums (4-5 stems each) to the vase, making sure they are spread nicely in the vase and the design is well-balanced.