How to Make a Luscious Purple Vase Arrangement
Time: 10 to 15 minutes
Purple, lilac, lavender and mauve have been become increasingly popular in the summer months for weddings, events and just for your everyday.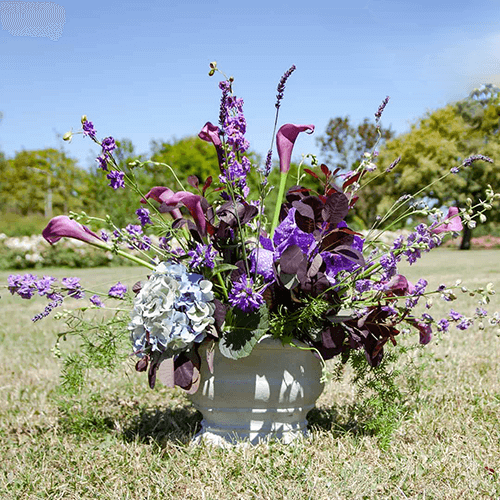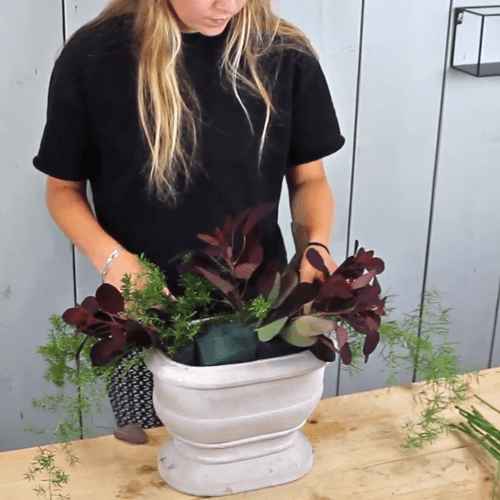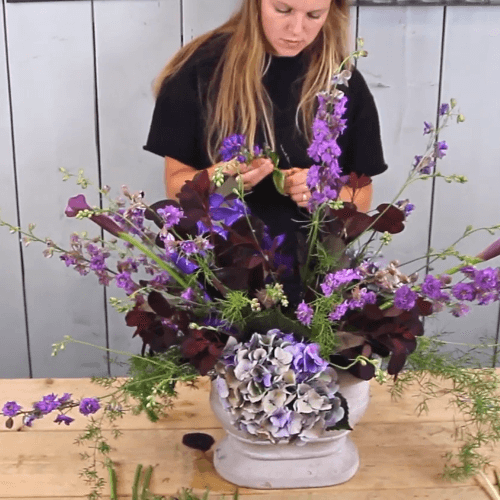 Step-by-Step Guide
Soak the floral foam in a bucket of clean, fresh water.

Push the floral foam into the centrepiece vase and cut to size. Use any excess parts to fill in the gaps.

Start with the Asparagus Fern. Push the stem into the centre of the floral foam at an angle and let the Asparagus flow over of the edge of the vase. 

Now add in the Cotinus Royal Purple to the design. Make sure it is placed on each side of the centrepiece

Add the Hydrangea and Vanda

Next add the Delphinium, Calla Lilies and Campanula, keep the stems at a good length.

Finally add the Lavender to the centrepiece (fresh or dried - depending on the season).