How to Make an Overflowing Table Centre with Astilbe
Are you looking for a soft, pastel centrepiece for an upcoming event or wedding? We have just what you've been looking for. Incorporating pink Astilbe, with Spray Roses and silvery Senecio fits the occasion.
Time: 5 to 10 minutes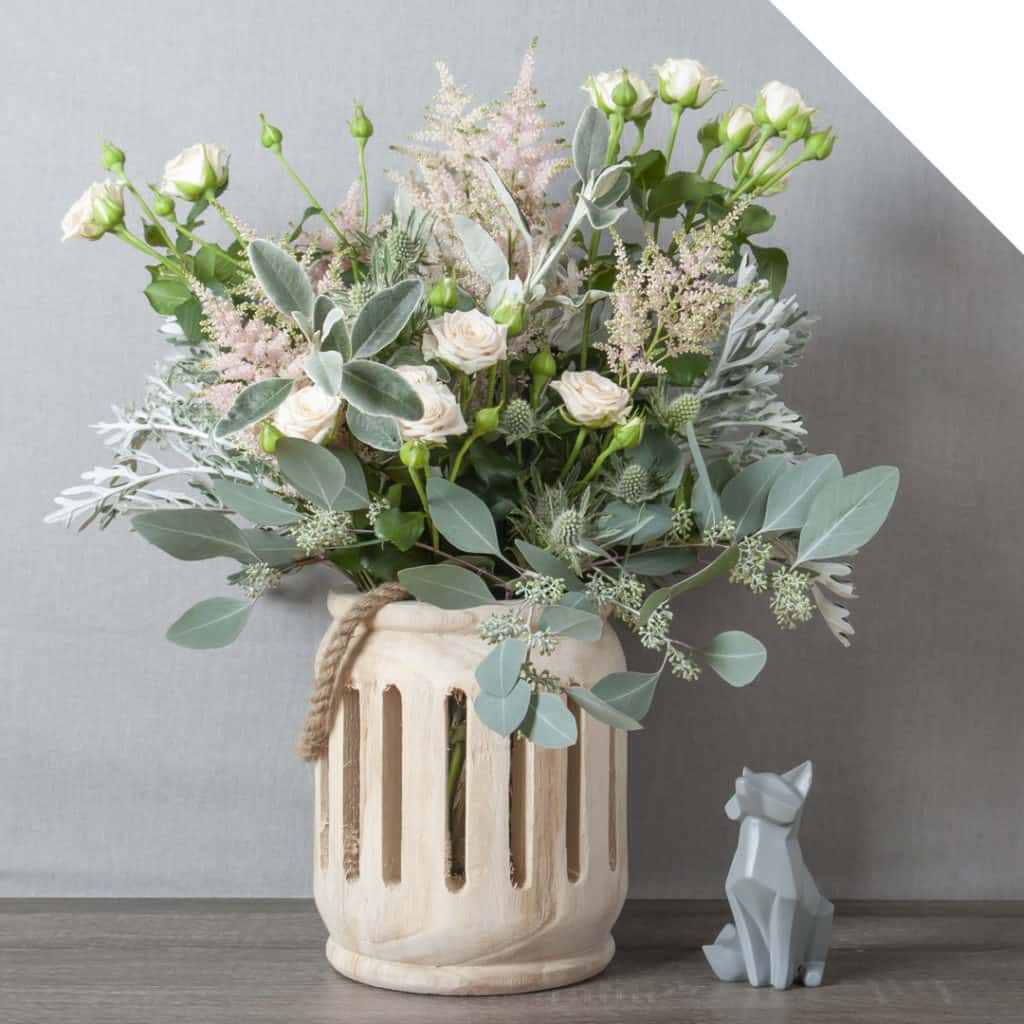 Step-by-Step Guide
Fill the small vase into the decorative vase with fresh, clean water

Start by adding the Eucalyptus and Senecio to the inner vase to create a frame for the centrepiece. Make sure you place each variety on each side of the centrepiece.

Add the Spray roses and the Astilbe

Finally add the rest of the Eryngium to the vase; making sure that the arrangement is well balanced.