How to Make a Pastel Autumn Vase Arrangement
Time: 10 to 20 minutes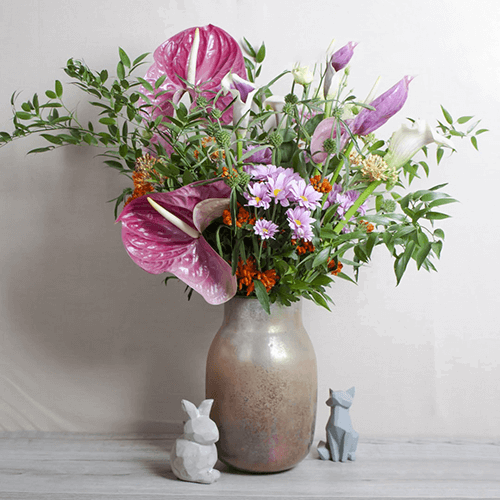 Step by Step Guide
Start with the Soft Ruscus (1 bunch) to create the base, cutting the stems and adding straight to the vase.                                                                                     

Now add the Calla Lilies (5 stems), Chrysanthemum Spray (2 stems) and Asclepias (5 stems).

Add the Lisianthus (7 stems) and Leonotis (4 stems).

Finally, add the Anthurium (3 stems) to the design.

Make sure you differ the levels of the stems to create a well-balanced floral design.