How to Make a Wedding Centrepiece with Hurricane Vase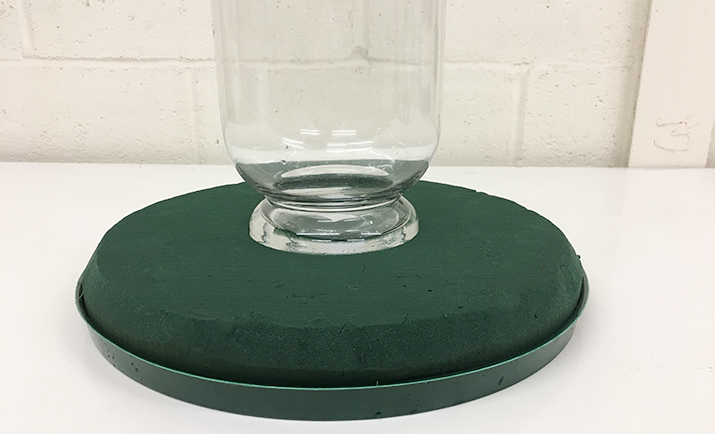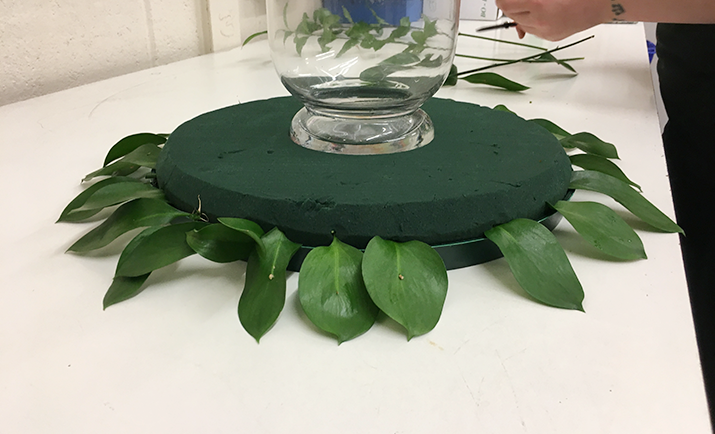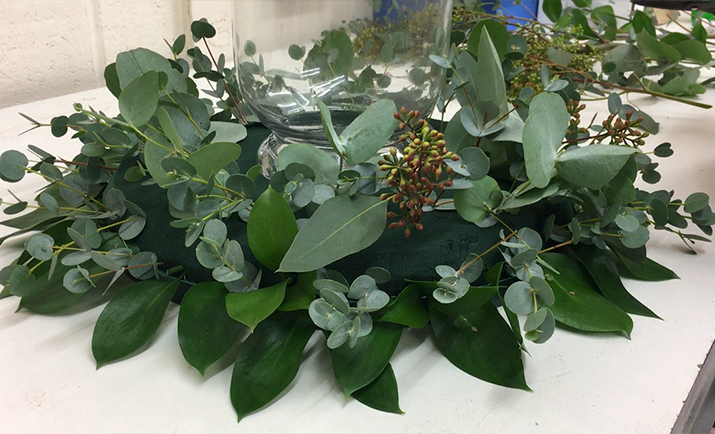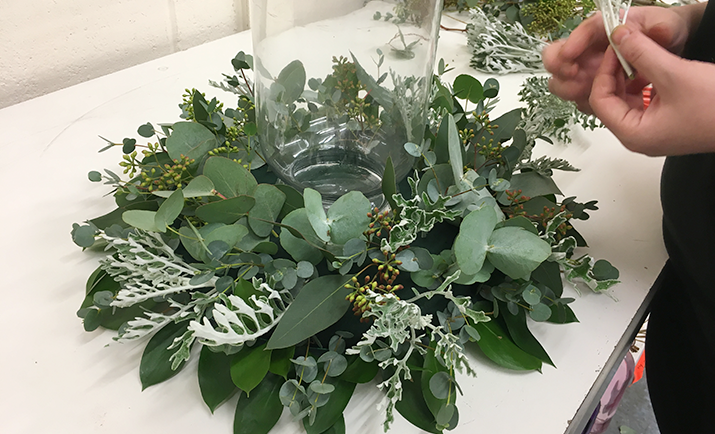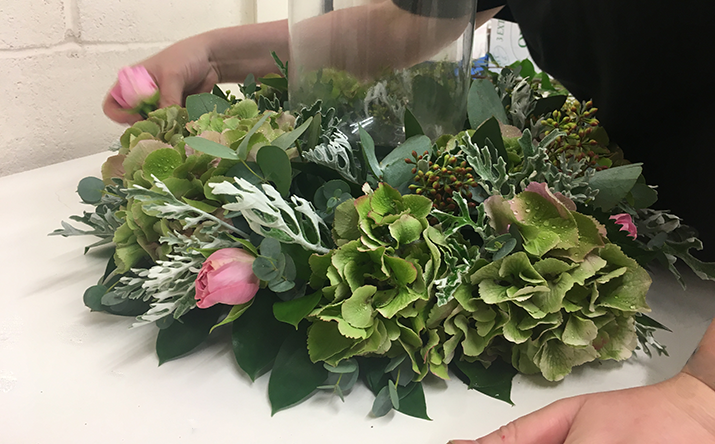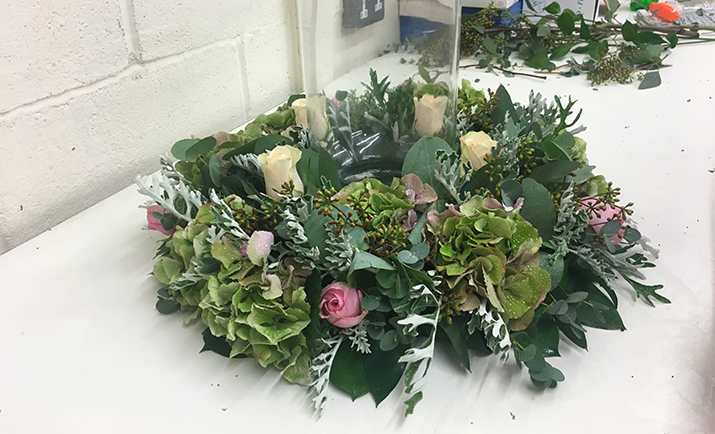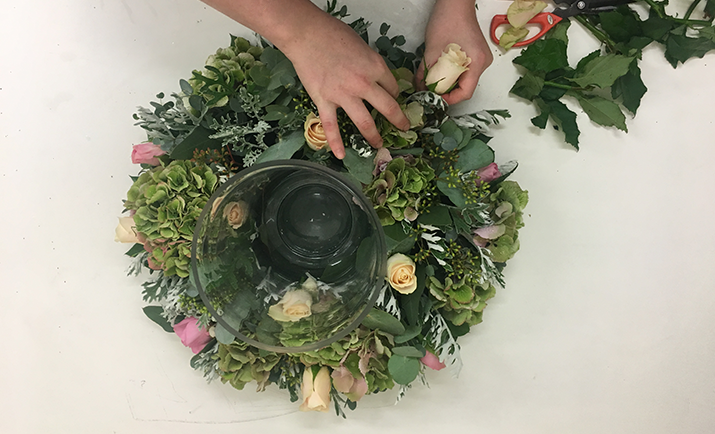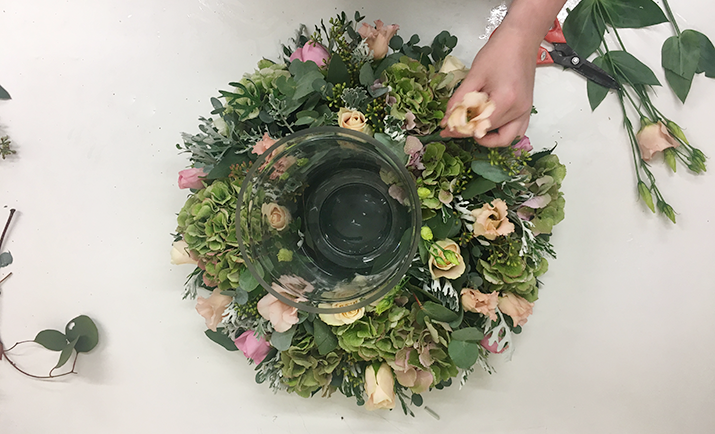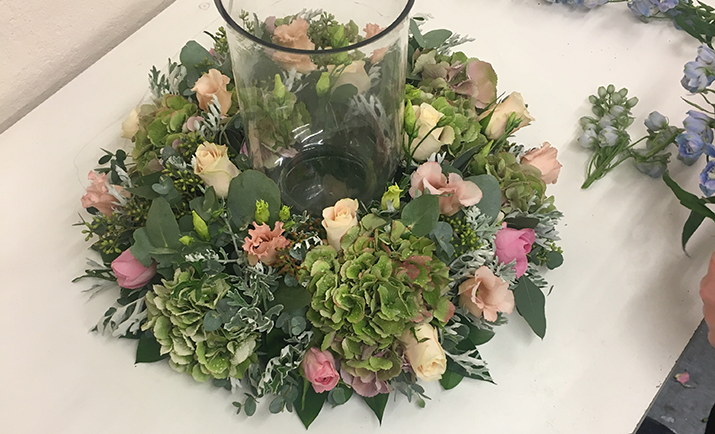 1
Start by sourcing your equipment to create the arrangement for your centrepiece. Condition the flowers before you start working with them. Position the vase of choice (here, we are using a hurricane vase) on the posy pad.
2
Start by creating a base with your foliage of choice. Here, we are using Hard Ruscus leaves to disguise the plastic base.
3
Continue to fill in the base of the arrangement with your foliage of choice. Here we are using a combination of Eucalyptus to add texture and interest to the arrangement. Cut the foliage into shorter stems and place into the floral foam posy pad. 
4
... and Senecio Maritima (Dusty Miller)
5
Begin to the add the flowers to the arrangement, starting with the Hydrangea and smaller roses (5 stems). Cutting the stems shorter and creating a balanced look across the posy pad. 
6
Add another type of rose to the arrangement. Here, we are using Rose Charmant starting close to the vase create an inner ring of colour.
7
Continue to add the second rose into the arrangement, interlocking one rose between the pink roses to create a balanced and even distribution of colour.
8
Next, add in lisianthus to soften the arrangement and continue the colour throughout.
9
... and we have the final result of your wedding posy arrangement.
Top Tips
Timescale: For a Saturday event, purchase the flowers to be delivered on Wednesday, this will allow you time to condition and prepare the flowers before the event. Follow our Step-by-Step Conditioning Guide to help you get the best out of your flowers. Condition the flowers overnight on the Wednesday and you can start working with them on the Thursday and Friday for the Saturday event.