How to Make a Pomander with Purple Flowers
Time: 15 to 20 minutes
In the summer, we are blessed with an abundance of flowers in an array of beautiful colours, especially purple, lilac and blue shades. Purple symbolises purity, devotion and love. Be inspired by this How to Guide on How to Create a Pomander using Purple Flowers. Ideal for bridesmaids and flower girls for a summer wedding.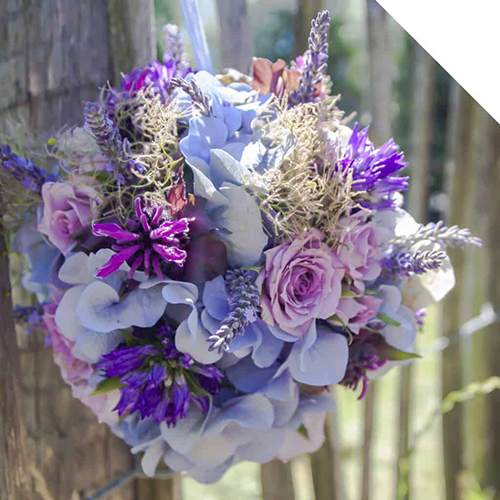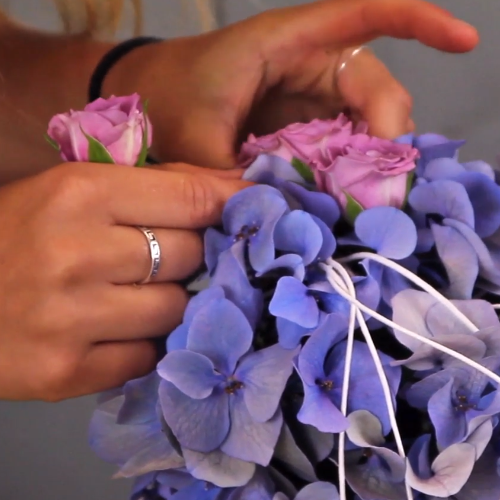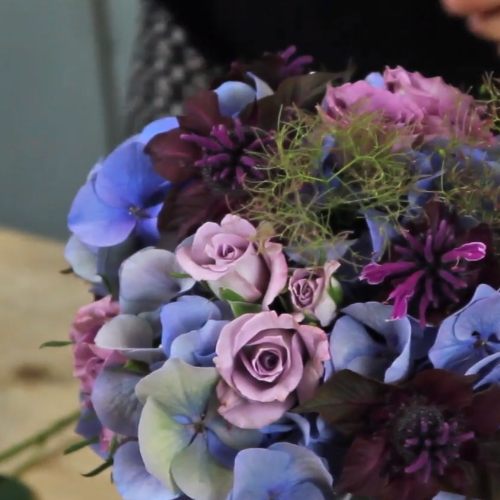 Step-by-Step Guide
Soak the floral foam ball in clear, fresh water for a few seconds or mist with a water spray (make sure you do not over soak the sphere) 

Put the sphere on a support (pot or cylinder) to ensure you have your hands free for the designing.

Attach the ribbon or rope to the sphere by wiring the loop of the ribbon (creating a double leg mount) on sufficiently long wires that will protude through the base of the sphere.

Glue gun the top of the sphere where the ribbon or rope enters the sphere. Place 3cm plant sticks at the base of the sphere and bend the protuding wire over the sticks to anchor them and glue gun into position.

Now, you start adding the flowers. Cut the stems of the roses and flowers short approx. 3 to 4cm, so you can push them easily into the foam.

Make sure you keep a few flowers to cover the base of the pomander sphere. You can lift the sphere by lifting the loop and placing your fingers strategically to finish the pomander.

When you complete the pomander, make sure you fill in the gaps where you fingers have been positioned.