How to Make a Soft Romantic Christmas Arrangement
Time: 15 to 20 minutes
Decorate your home with flowers this Christmas. Here, we have a soft romantic design to feast your eyes filled with beautiful festive colours and a playful design. Follow our steps to create your own for your home today.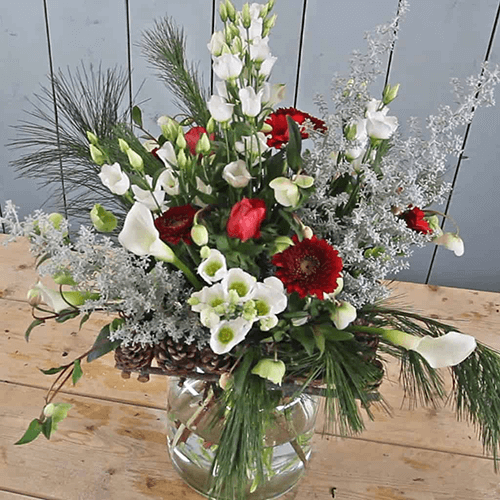 Step by Step Guide
Prepare your vase filled with fresh, clean water. Add flower food (optional).

Start by creating a frame in the vase using the Pinus Strobus (3-5 stems). 

Clean and cut the Hellebores (6 stems) and add to the vase. 

Continue to add the Kochia (3-5 stems), Lisianthus (5 stems) and Calla Lilies (6 stems) to the vase arrangement. 

Cut the Gerbera (6 stems) and Anemones (5 stems) and add to the vase. Play with the height to create a well balanced look.