How to Make a Striking Blue Bouquet for your Home
Time: 5 to 10 minutes
If you really want your vase to stand out, use striking blue flowers!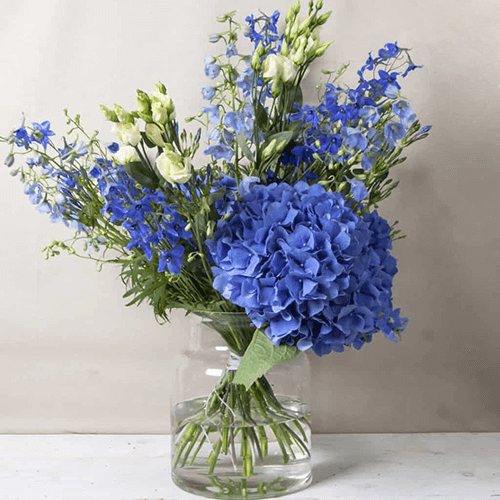 Step-by-Step Guide
Start by creating the bouquet by holding a stem of Hydrangea in your left hand.

Use your right hand to add the flowers. Add Lisianthus and Delphinium creating an even and well-balanced bouquet.

Once you have finished the bouquet, use the twine to secure the bouquet at the tying point.

Trim the ends of the stems and position in your vase.