How to Make a Buttonhole with a Sunflower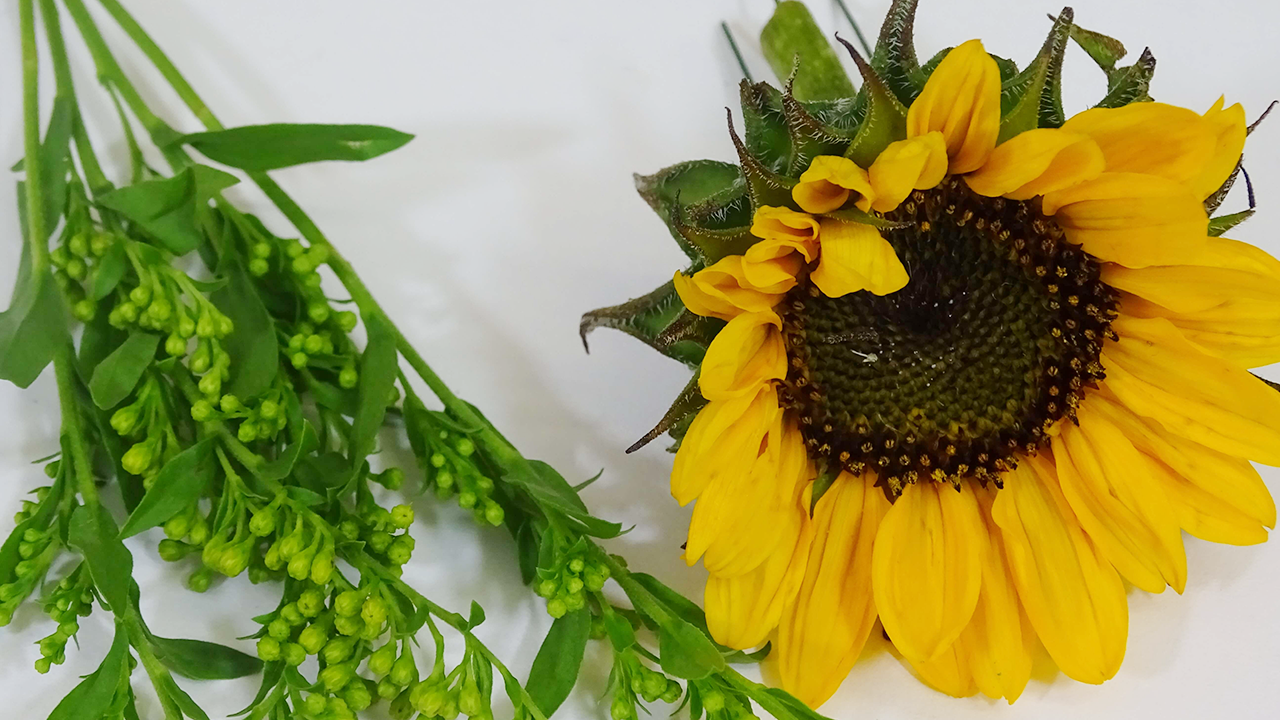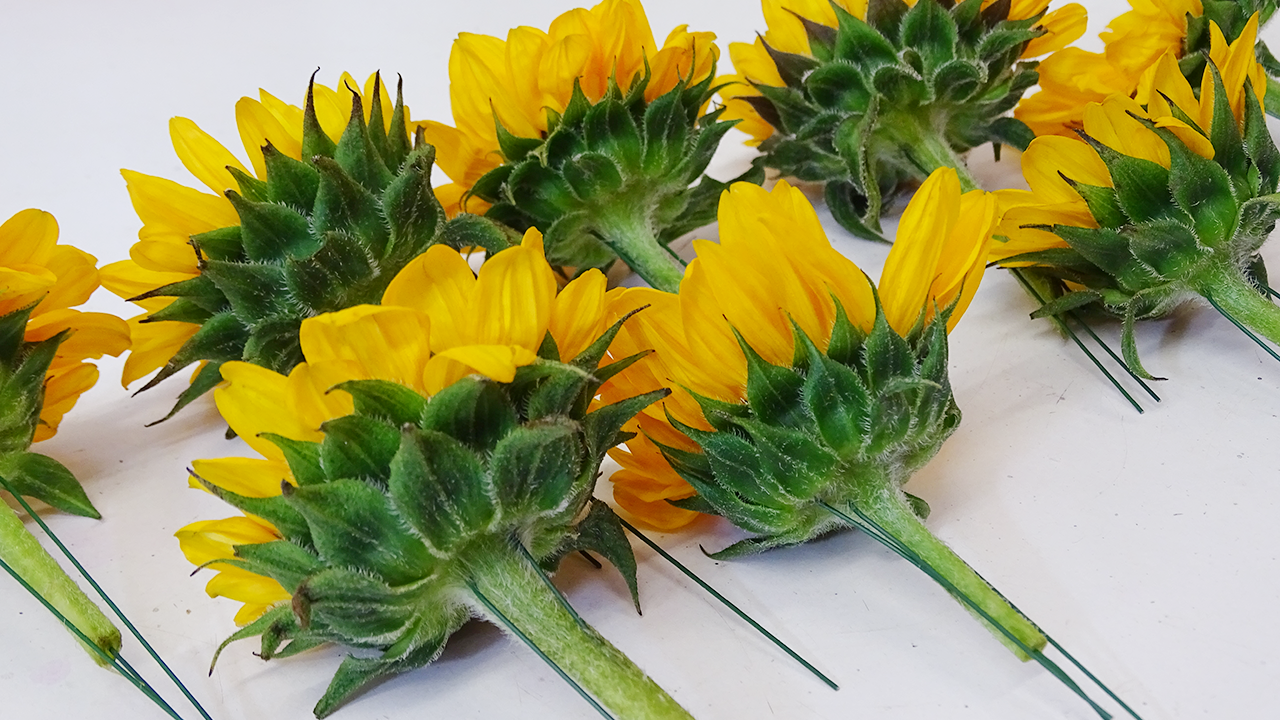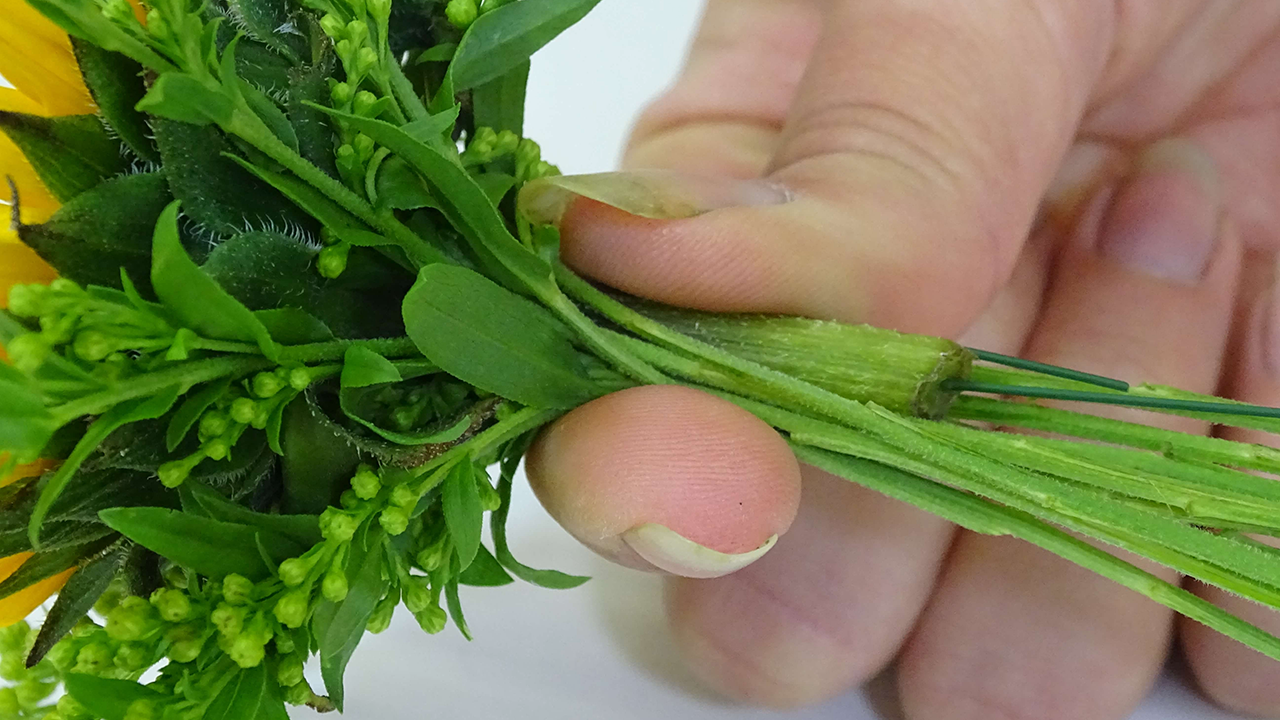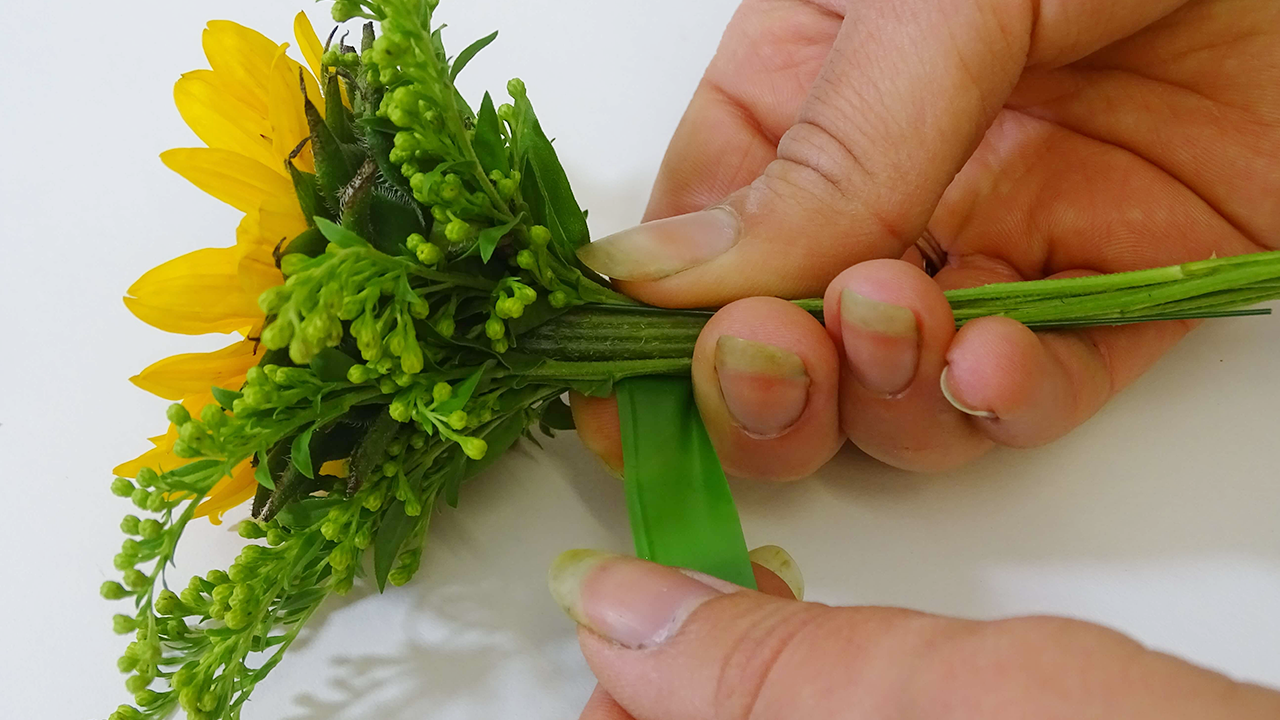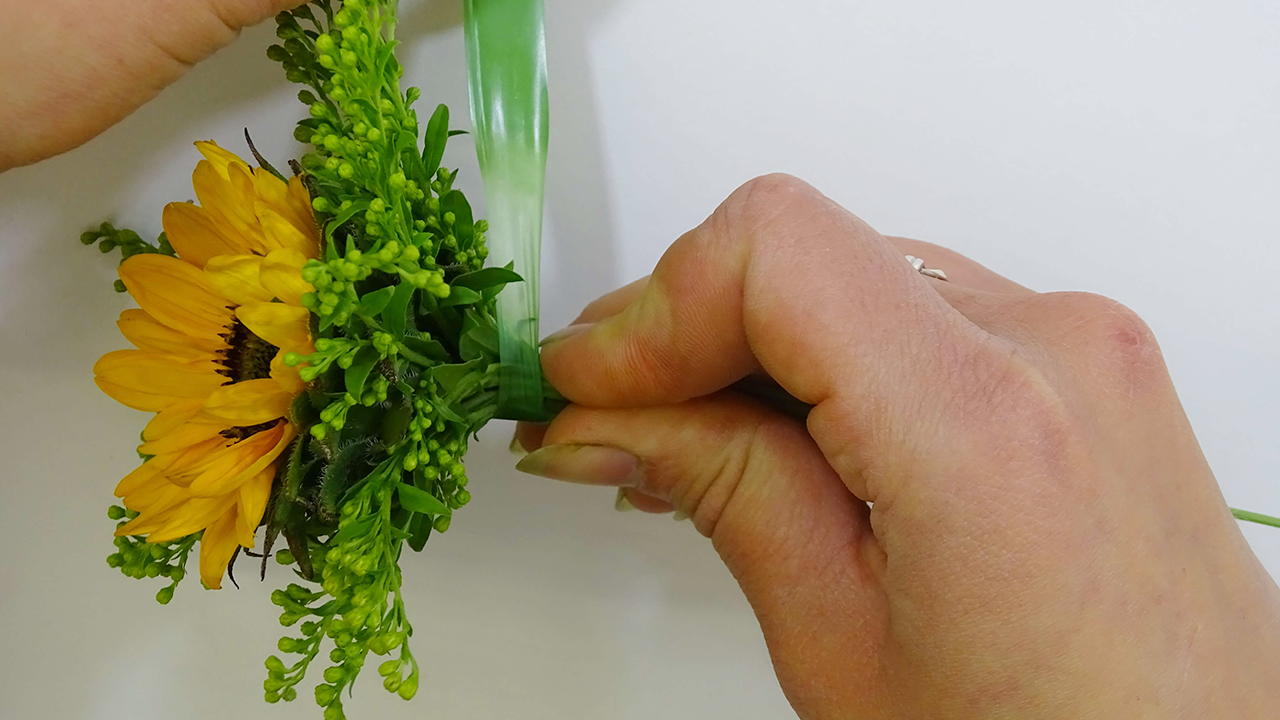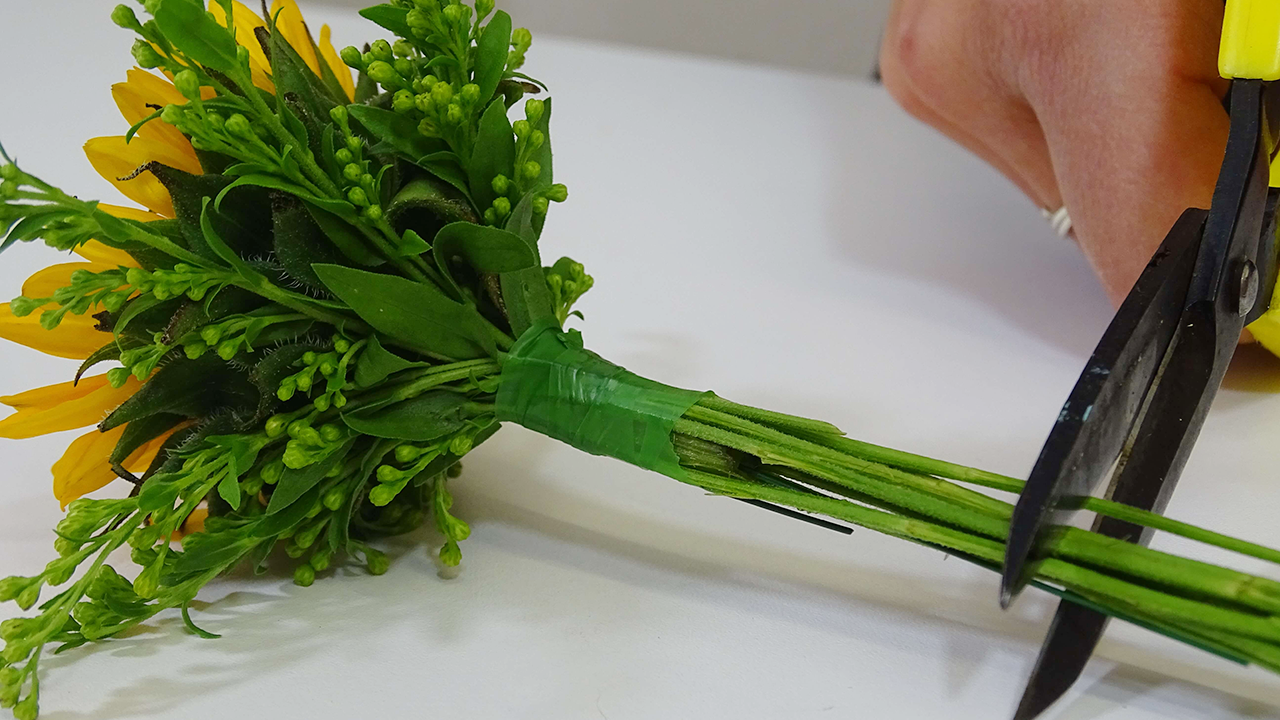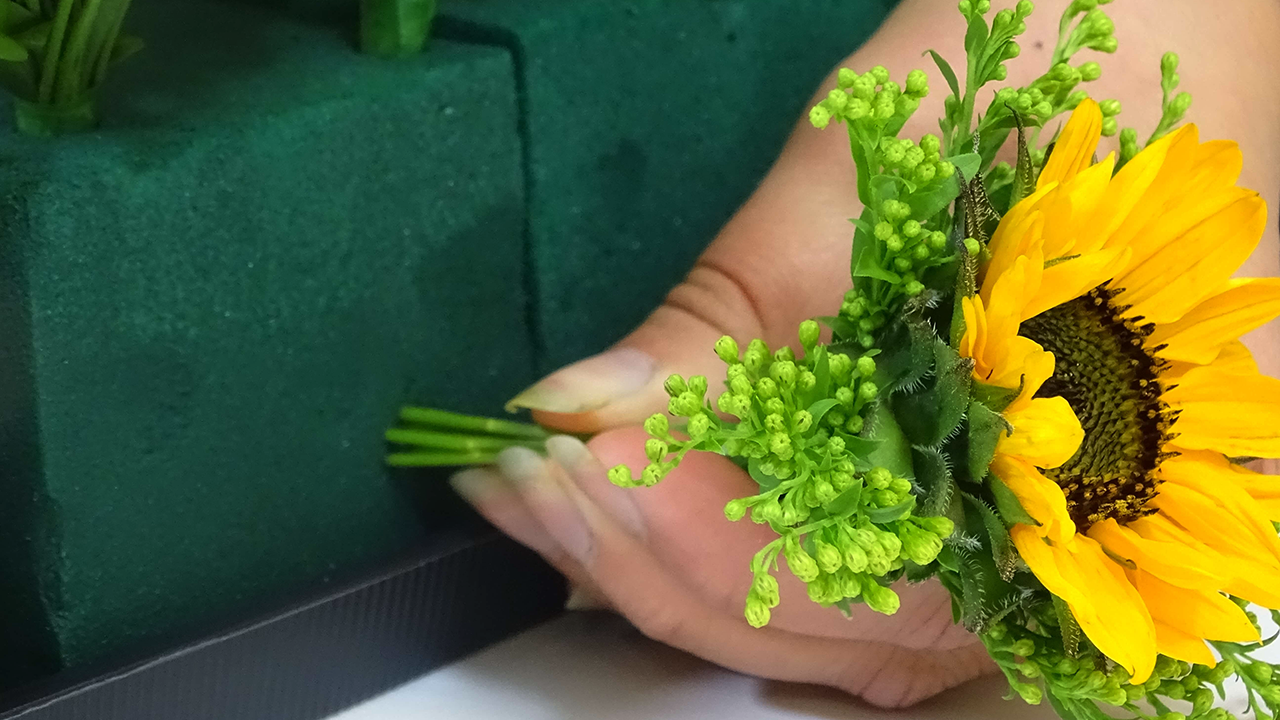 1
Collect the ingredients, including the flowers and florist accessories to begin creating the buttonhole. To begin cut the solidago into smaller pieces, using no more than 1/2 a stem. Next, cut down the sunflower sonja and support with a stub wire.
2
Next, cut down the Sunflowers Sonja and support with green stub wire. Simply, push the wire through the base of the Sunflower head (as shown in the image) until you have an even length of wire either side and loop to the follow the stem down. For extra support, push another wire through the centre of the stem until it reaches the flower bloom.
3
Begin to create a collar of solidago around the focal flower, Sunflower Sonja.
4
Once you are happy with the look, adding more or less solidago (personal preference), you will need to tape the components together with the parafilm (florist tape).
5
Tape the components together into one stem wrapping the tape around just twice for now. The parafilm can take practise, so be patient and try before you work on the buttonholes for the wedding. Simply, twist the stem and at the same time, stretch the tape so it binds itself around the stem as you twist.
6
In this How to Guide, we have prepared the buttonholes the evening prior to the event and therefore will finish them off on the morning of the event. Once you have taped the components together, just above where the stems finish, cut the stems to a shorter length as shown in the image.
7
To store the buttonholes overnight, soak a brick of wet floral foam and place the stems into the oasis storing in a cool, low lit environment. The buttonhole can then be finished on the morning of the wedding with the remaining florist tape and ribbon to hide the mechanics.