How to Upcycle and Decorate your Jam Jars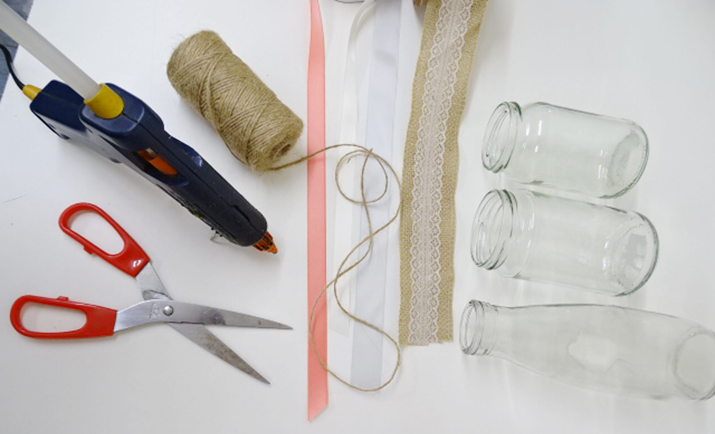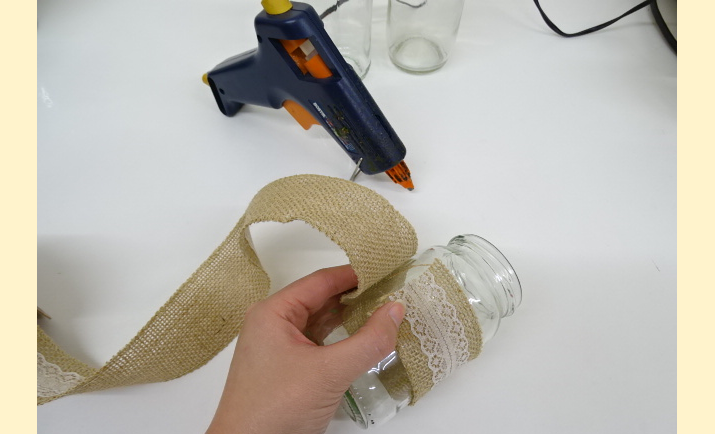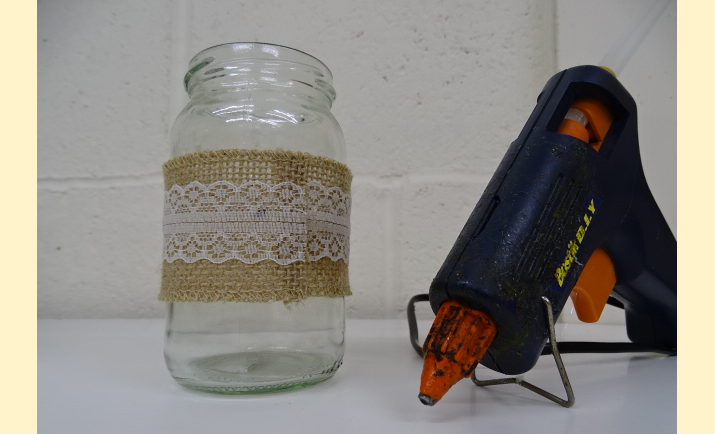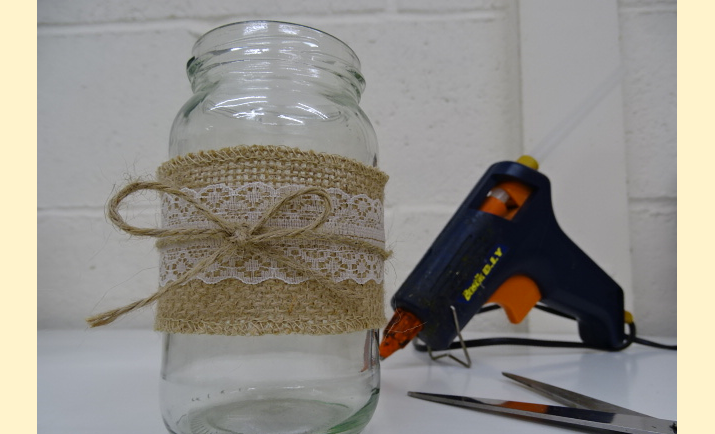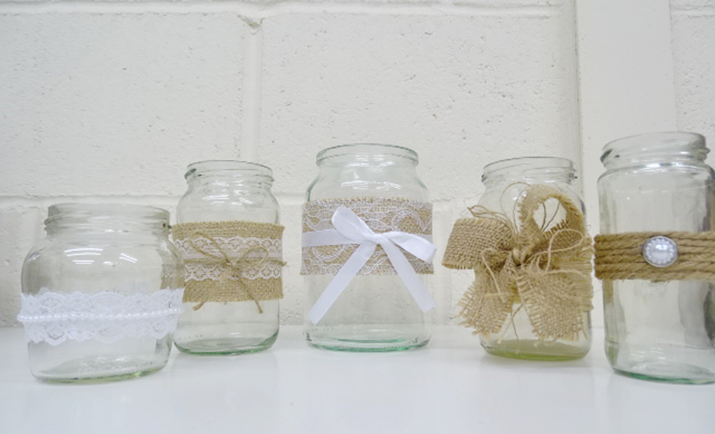 1
Source all the materials you would like to use to decorate your jam jars and bottles with a selection of ribbon, raffia, twine. Along with your 'essentials' tool kit including scissors and a hot glue gun.
2
Depending on the size of the jam jars or bottles you are decorating, it is a good idea to measure the diameter of each jar with the ribbon to ensure you do not waste your materials. As seen in the photograph, with the ribbon you need to make sure there is an overlap to allow enough space to glue and link one side to the other.
3
Using a hot glue gun, glue the ribbon together securely around the glass jam jar or bottle. The use of the hot glue gun is better for decorations as it is much stronger and firmer than PVA. This stops the material from sliding down the jars.
4
Depending on the theme, you may want to add extra detail to the ribbon for charm, e.g. twine, pearls, buttons etc. Here, we have done a simple bow using natural twine.
5
... and here we have the final result of jam jars!
Jam jars have become a very popular wedding or event table centre in the past few years as they are quaint and inexpensive!
Below, we have put together a quick Step-by-step on How to Decorate your jam jars! Although it can become tedious, depending on the quantity of jam jars you have to decorate, but it certainly gets you in the wedding spirit! Depending on your theme, it will depend on whether you choose to decorate the jars all the same or different.
It is also the perfect activity for the whole family or even the perfect activity for a hen do!