Mental Health Awareness Week 2021
Between 10-16th May 2021 it is Mental Health Awareness Week and the theme this year is Nature.
During the course of the week, we will be sharing content on social media on how connecting with flowers and gardening can have a positive impact on your mental health and well being. Nature is not a luxury , it is a resource for everyone to enjoy and admire!
Daily social content of videos and blogs on how you flowers can influence your mental health in a positive way. We will be sharing flower demonstrations using different flowers and styles. You can find here on the website.
Wellbeing Flower Box - for every box sold in May, we will donate £1 to the Mental Health Foundation. The box is available in three different sizes (small to large) and is in a soothing colour palette of bliues, lilacs, cream and hints of yellow. Click here to find out more.
LIVE demonstration on Instagram on Saturday 15th May 11am for how you can arrange your WellBeing Flower Box for an afternoon tea table setting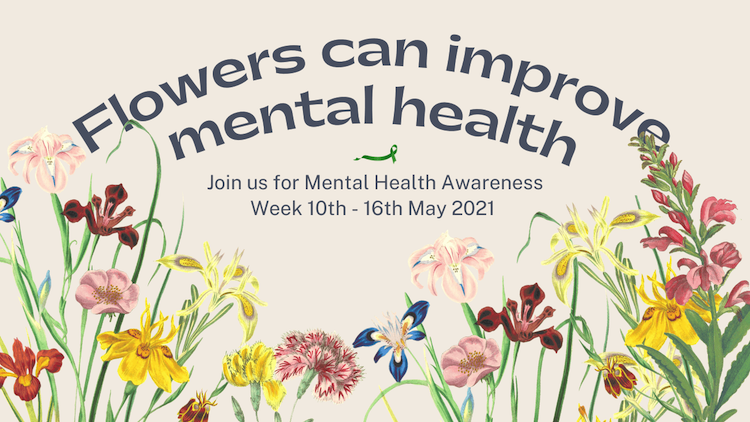 Get involved and raise awareness for Mental Health. #ConnectWithNature #FlowerTherapy #FlowersforMentalHealth
For more information on Mental Health Awareness Week, click here.