Pre-order Christmas Products
To pre-order our Christmas wreath kits, spruce (Ireland) and moss (UK) in preparation for your workshops and events, please contact the office on 01394 385 832 or email [email protected].
Please specify the (1) date of delivery required, (2) name and (3) contact details when placing the order. The payment will be taken at point of ordering. Order cancellations must be at least 2 weeks prior to delivery date.
Please note, you will be able to order on the website as normal in November/December. Should you wish to wait, please refer to the interactive calendar for more information on when to order. All of the items (except kits) will be available to source via Holland, dutch auctions. Prices are based on supply and demand at auctions. For further information, please do not hesitate to contact the office on the details above.
Pre order products include: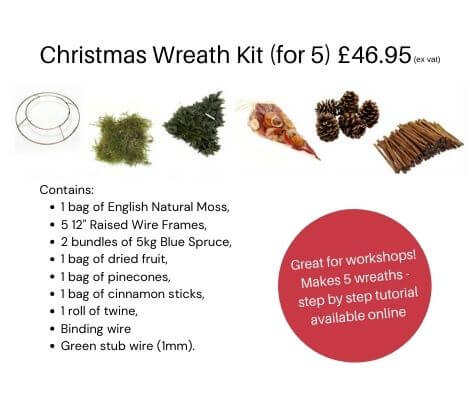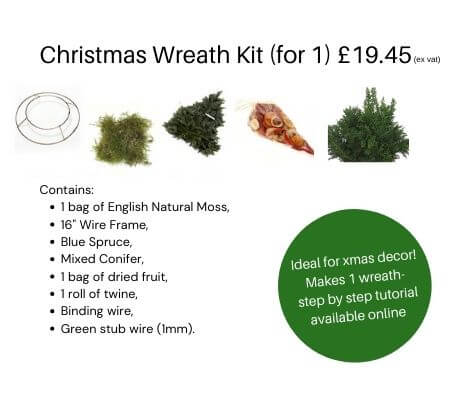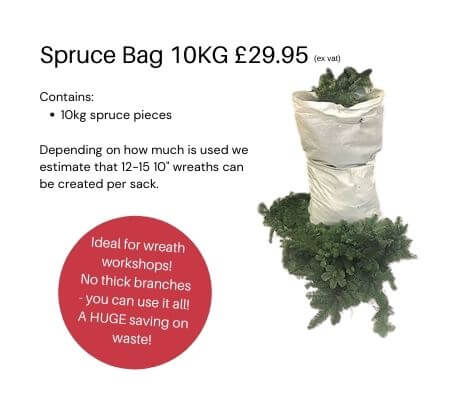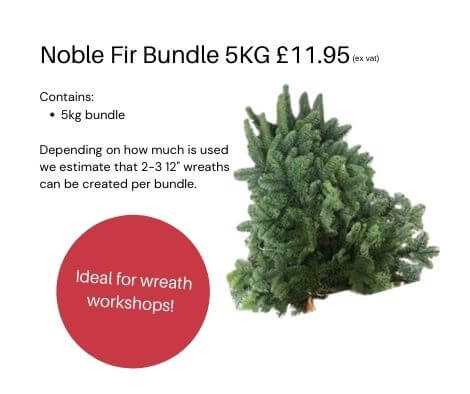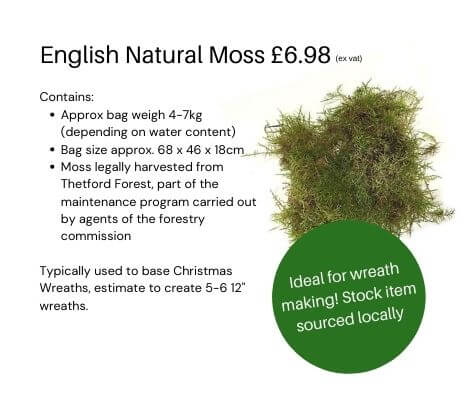 All prices are exclusive of VAT and delivery. Please find information on delivery here.