At Triangle Nursery, we are proud to supply leading PR & Marketing companies across mainland UK with flowers for their events including tagged rose & flower promotions. We are here to help you promote your event, raise awareness, cause or product using the highest quality fresh flowers at the best wholesale prices. Have you ever considered tagging the flowers with a message on?
We can cater for all types of events, from red roses on Valentines Day, marigolds on World Earth Day to meeting your specific requirements for a clients product launch. The team at Triangle Nursery are experienced in providing high-quality flowers at the best value for money to meet your budget. We can calculate flower quantities, name varieties and have built a reputation for exceeding expectations, delivering a service that your client will love!
Fresh flowers are versatile, available in a wide range of varieties (including tulips, roses, germini's) and colours. They are used to express emotion, uplift your mood and increase productivity levels. If you received a flower, would you throw it in the next bin you pass like a leaflet or would you put it in a vase when you get to work or home?
There are many different uses for fresh flowers in public relation and marketing strategies, including tagging flowers with your brand or promotional message. Below, you can view the work that we have done, including our largest promotion distributing 46,000 stems of tagged roses to multiple locations for a car manufacturer.
Flower orders can be placed online via the website. Alternatively, you can contact us direct to discuss your requirements.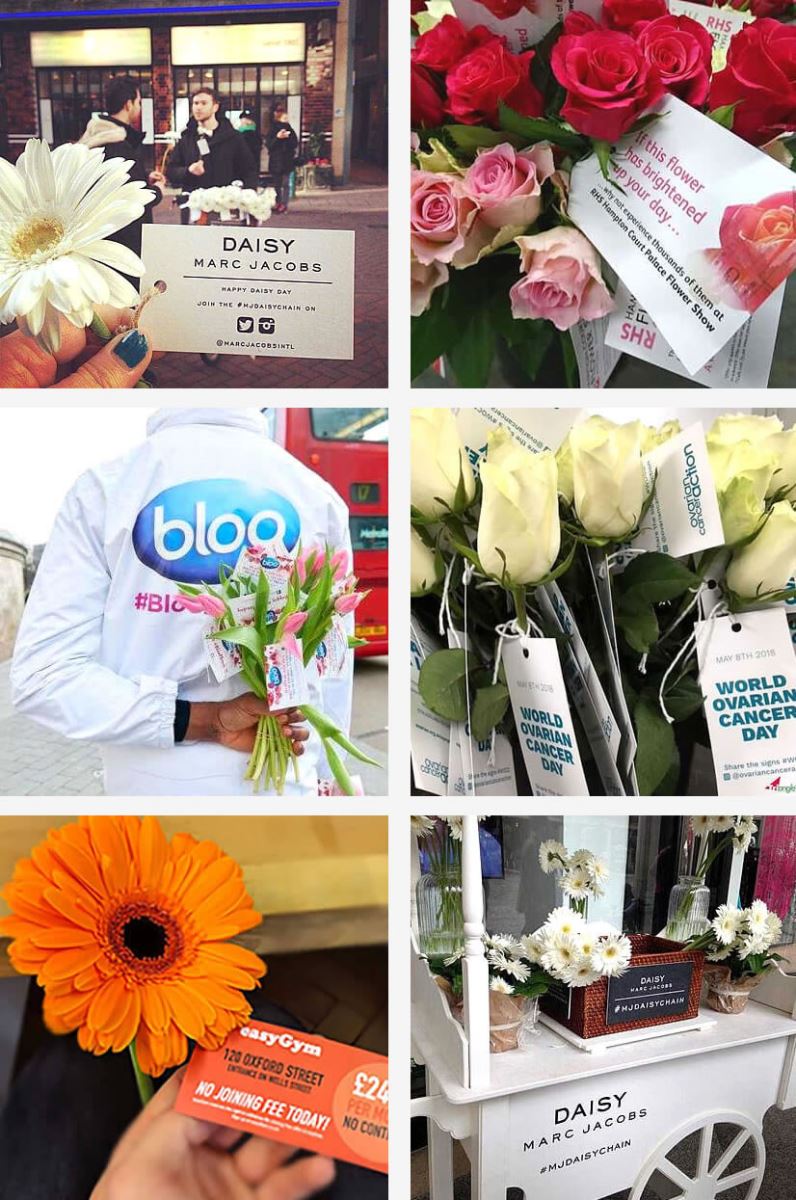 Stem Count Calculator
Calculate the amount of stems required for each of your floral arrangements, bouquets and design using our free stem count flower calculator.
Download here