How to Create an Easter Arrangement with Seasonal Blooms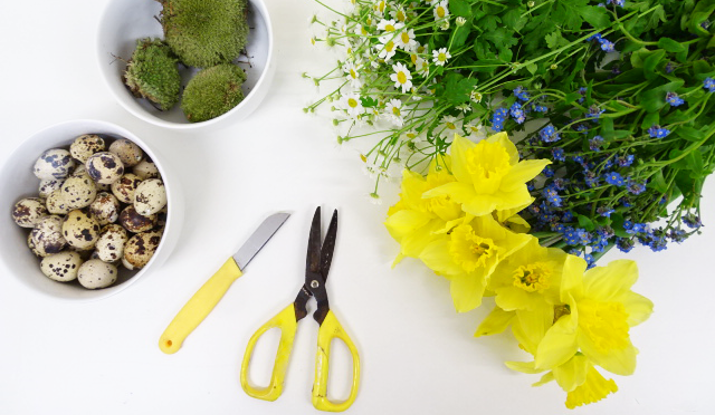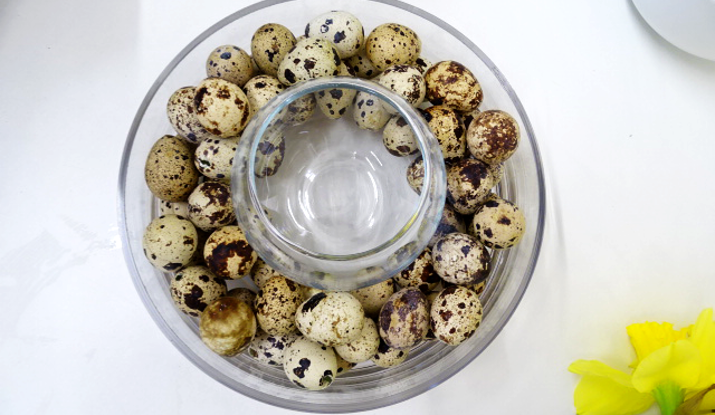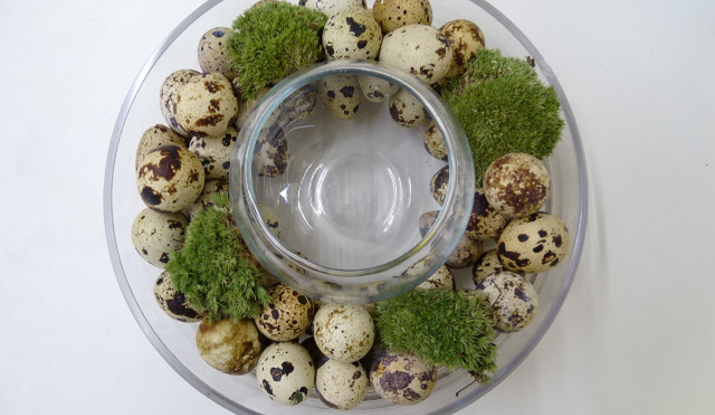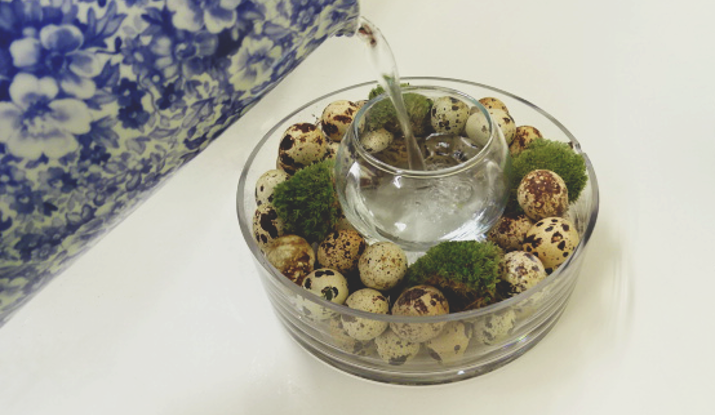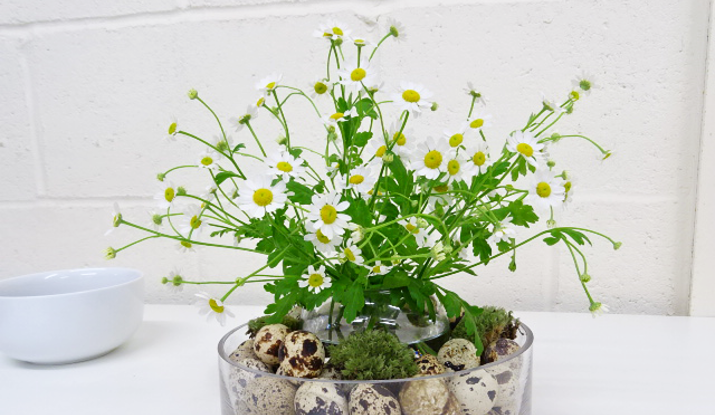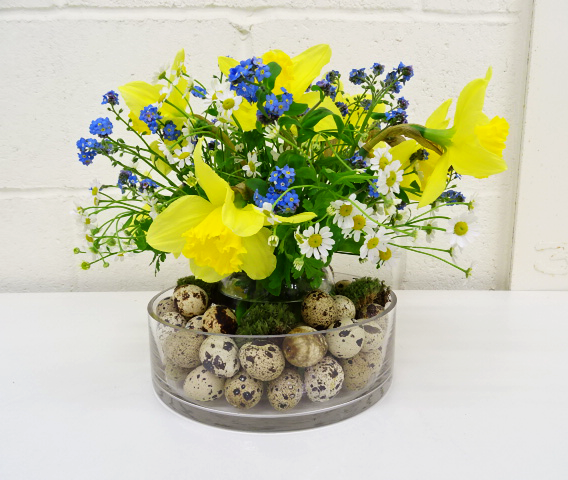 1
Prepare your Ingredients for your recipe
2
Place the smaller vase into the larger vase and surround with the quails' eggs.
3
To add texture to the base, scatter cushion moss around the vase or an alternative ingredient of your choice.
4
Add some water to the centre vase ready for you to start arranging the flowers.
5
Now, you can start creating the arrangement in the centre. Start by placing the 'intermediate' flowers, the Tanacetum and Forget Me Not's (Myosotis) into the vase to create a frame for the next step.
6
Finally, add the remaining flowers to the arrangement.