How to Prepare your Rose for Buttonholes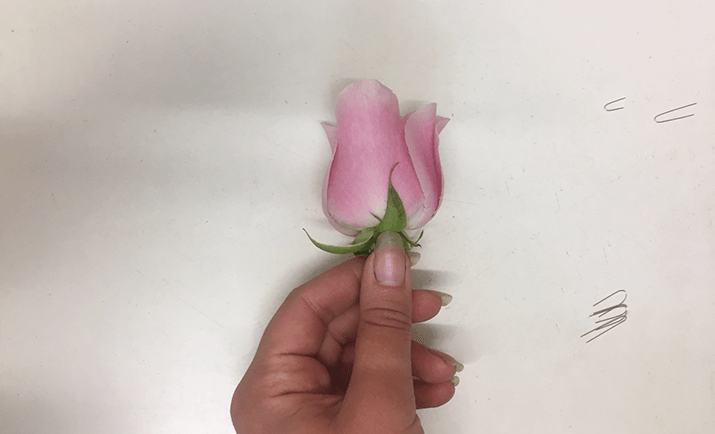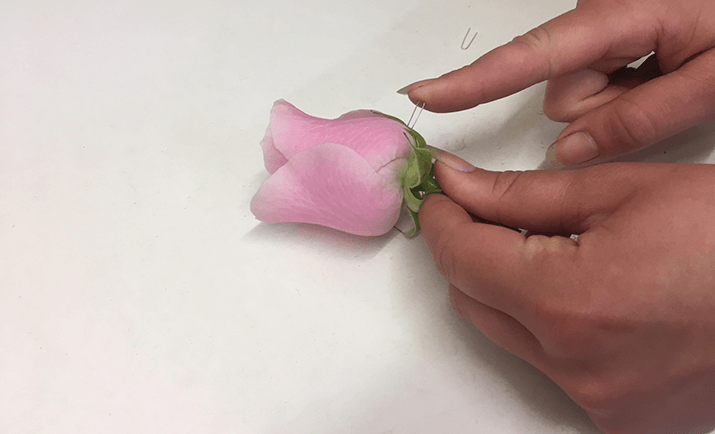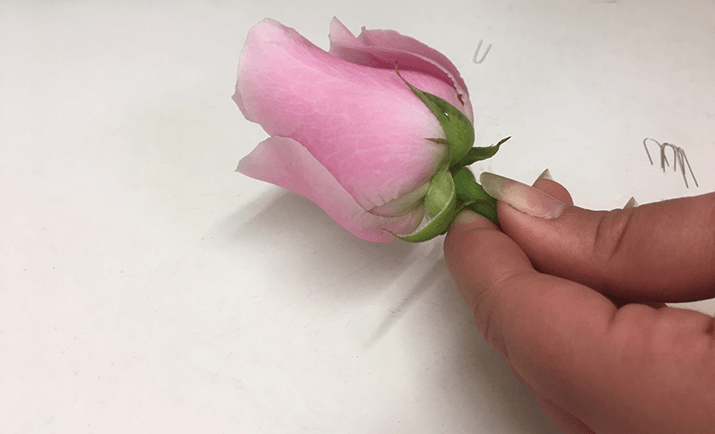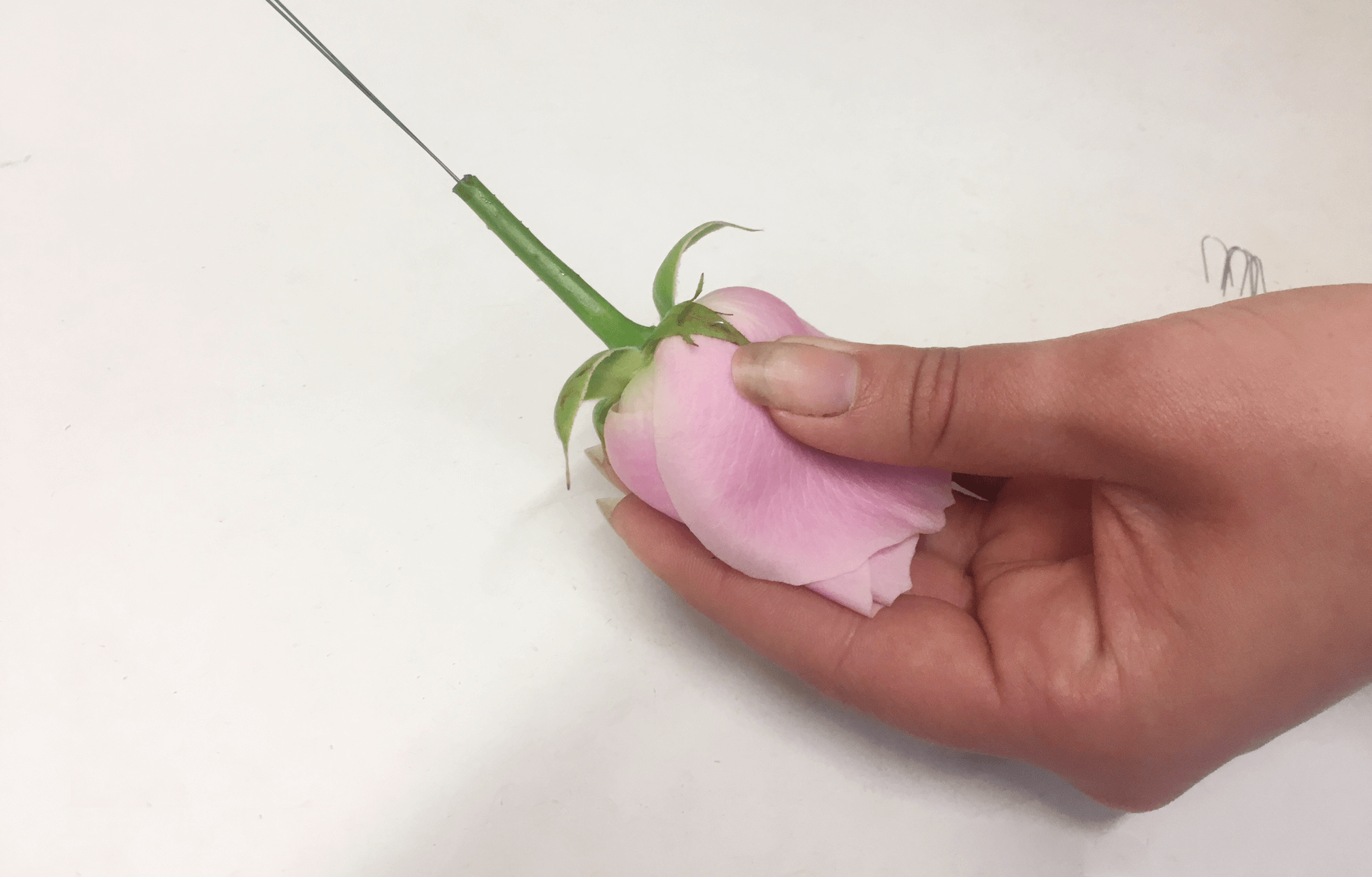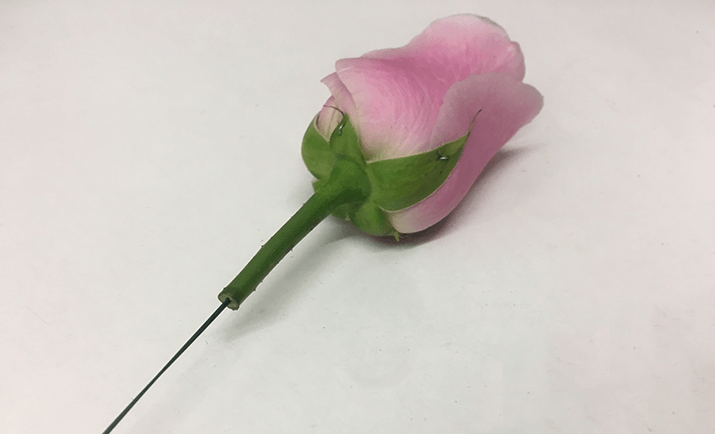 1
Gather your equipment required to start preparing your buttonholes. Here, we are preparing the roses, pinning the sepals back to stop the develop of the rose whilst in the buttonhole.
2
Simply, cut the rose wire into short segments and bend to create a hairpin. Push the hairpin into each sepal and into the rose.
3
The overall look using the rose wire is very discreet (as shown in the photograph).
4
Continue to repeat this process for all of the sepals. Using green stub wire, push the wire up and through the stem and into the base of the rose (only a few mm). This will structurally support the rose. 
5
... and here, we have the final result. You will now need to seal the rose with parafilm tape from underneath the head of the rose on the natural stem all the way down to where the wire finishes.
In this guide, we are demonstrating simple steps on How to Prepare your Roses before using in a buttonhole. Pinning back the sepals on the rose stops the development of the rose whilst in the buttonhole.
Remember, a wedding is a celebration! From start to finish, there will be hugs, contact and body heat that can affect the longevity of the buttonhole. By preparing the roses, and pinning back the sepals, this will ensure it is structurally supported and increase its lifespan!