Moss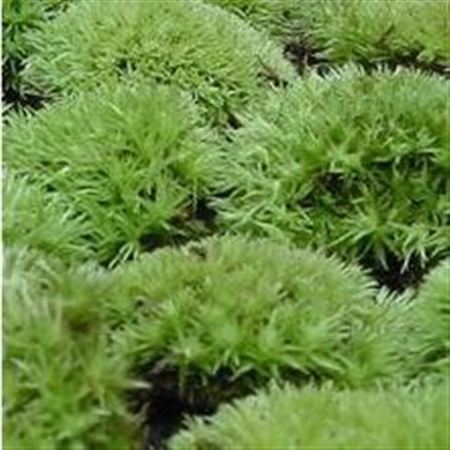 Moss is a small plant that commonly grows in clusters or mats in damp and shady places. Moss does not have seeds or flowers and reproduces by producing spore capsules. Water is absorbed through the small, simple leaves - not through the roots, so when growing on trees is not a parasite.
There is a large market for commercially produced moss in the floristry and decoration trades. Traditionally Sphagnum moss is used to cover metal rings as the base of holly wreaths at Christmas time.
In the wholesale flower markets, moss is sold in weighted bundles, either in wooden boxes, polystyrene boxes or plastic bags. Reindeer Moss, (otherwise known as 'Finland Moss'), is treated with glycerine to keep it moist. Other mosses have to be kept outside and sprayed with water to keep moist.
You can buy wholesale moss on our Web-Shop by clicking here.
General Availability Chart
| Jan | Feb | Mar | Apr | May | Jun | Jul | Aug | Sep | Oct | Nov | Dec |
| --- | --- | --- | --- | --- | --- | --- | --- | --- | --- | --- | --- |
| Yes | Yes | Yes | Yes | Yes | Yes | Yes | Yes | Yes | Yes | Yes | Yes |
| Jan | Feb | Mar | Apr | May | Jun |
| --- | --- | --- | --- | --- | --- |
| Yes | Yes | Yes | Yes | Yes | Yes |
| Jul | Aug | Sep | Oct | Nov | Dec |
| --- | --- | --- | --- | --- | --- |
| Yes | Yes | Yes | Yes | Yes | Yes |
£1.57 per stem (ex VAT)
Available to deliver 25 Aug to 27 Aug
£0.54 per stem (ex VAT)
Available to deliver 25 Aug to 27 Aug