Wedding Flower Calculator
When planning wedding and event flowers one of the hardest jobs is calculating the amount of stems required for each of your floral arrangements, bouquets and designs.
When you first download our calculator you will notice that it is pre-filled with a mock wedding - this is only to give you an idea on how to use it. Please delete items and put in what you need.
Our free interactive Wedding Flower Calculator allows you to complete this task quickly and accurately.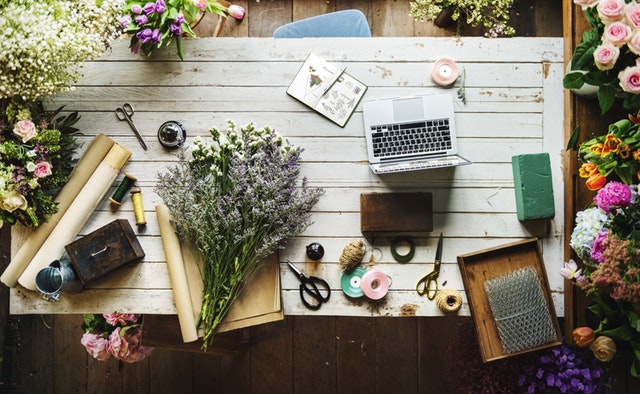 Simply fill in the name of each floral arrangement/design in the left column together with how many of each you require in the 'quantity' column to the right of them.

Then fill in every flower and foliage variety you will be using across the top row. (as per our example).

Now fill in how many stems of each variety you will use for every arrangement/floral design. Eg. If you are creating 4 table arrangements and using 2 stems of yellow roses in each – type '2' (the calculator will do the maths and know you will need 8 stems of that variety in total).

The Wedding Flower Calculator will work out the stem count for each flower variety for you!
Additional Note: You will notice that the flowers and foliage on our web site are sold in wholesale bunches Eg. Roses in 20 stem wraps, gypsophilia in 25 stem wraps, freesia in 50 stem wraps etc, etc. Before finally placing your order online you will have to round up your stem counts to accommodate our wholesale amounts (and always order a few extra of each to be safe). You will also notice that some foliage is sold per stem and other foliage per bunch – please keep this in mind before creating your spread sheet.
NB. To save your spread sheet, at the top left of your computer screen: Select 'File' – 'Save As' – name your file and store it in a folder that you can easily find again.