How to Make an Autumn Zinc Arrangement
Time: 10 to 20 minutes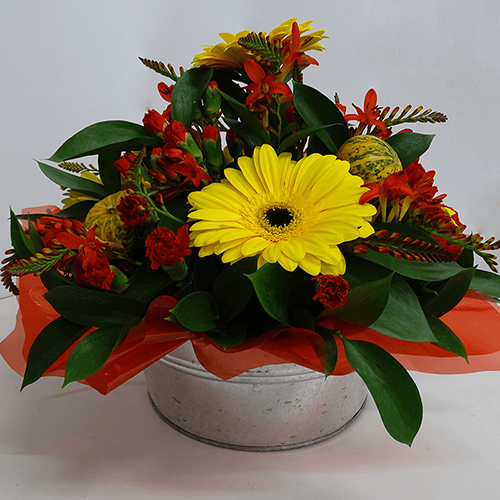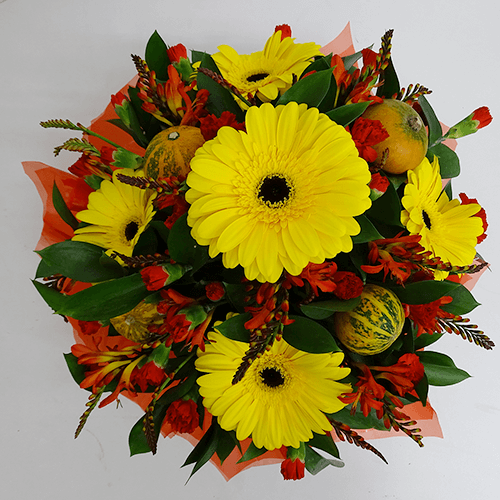 Step by Step Guide
Start by lining the container with cellophane (colour of choice) to make sure it is water tight. Once they have been fully soaked, add the floral foam bricks to the arrangement. On this arrangement, we have used 1 and a half bricks - filling in any gaps 

To begin you will need to create a base of greenery using the Hard Ruscus (approx.10 stems). 

Next, add the focal flowers to the arrangement, here we have Gerbera (5 stems). 

Next, you will need to fill in around the focal flowers using the remaining flowers, both the spray carnations (10 stems) and crocosmia (10 stems).

Position the gourds into the arrangement, you will need to insert a plant stick into the base of the gourd. Add the gourds to the arrangement.