Tips on How to Condition Gerbera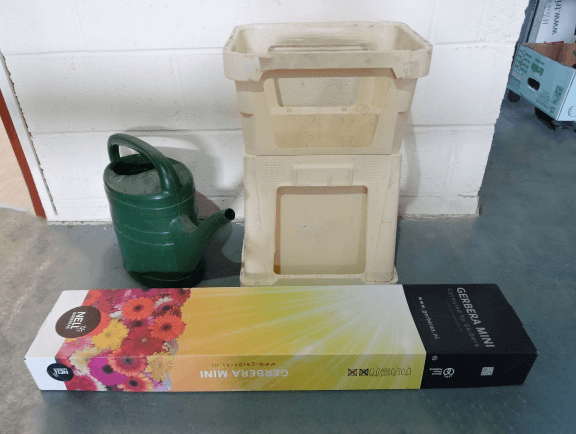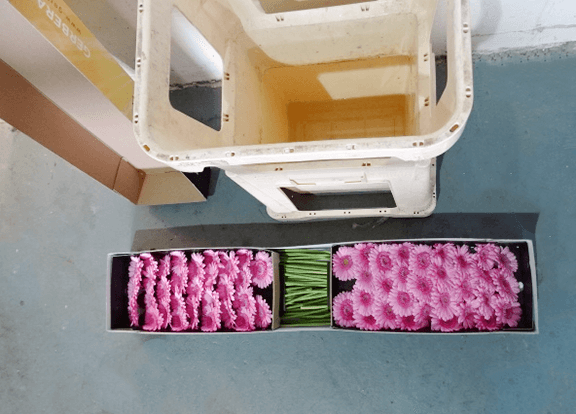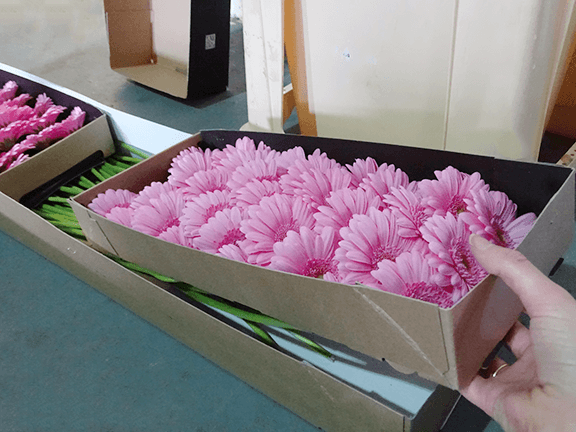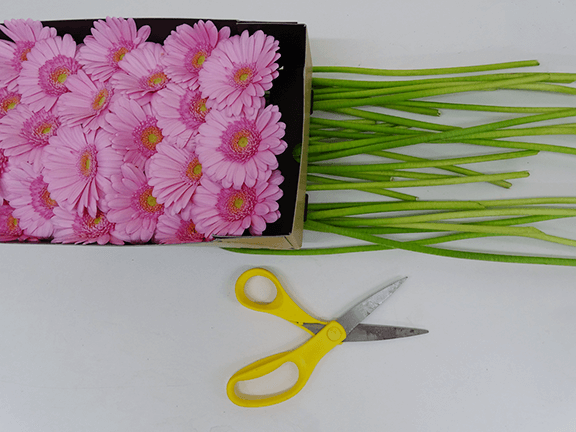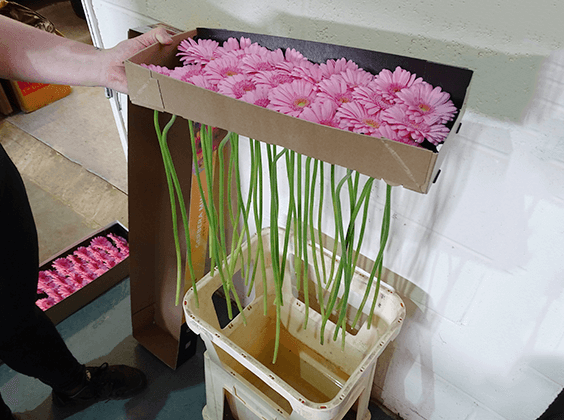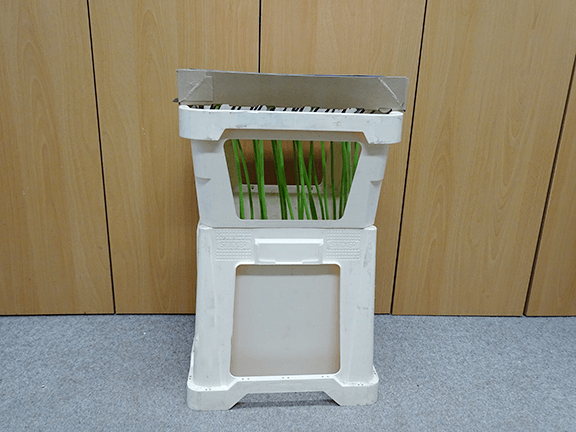 1
Prepare your equipment to start conditioning the flowers. You will need a bucket/container (preferably taller if possible), water and gerbera.
2
Gerbera are delivered in secure boxes with 30 flowers on each side (as shown in the photograph). Depending on the quantity you purchase, you will either receive a full or half box.
3
The inner shell is attached to the box with staples, so they will have to be removed safely and you will be able to slide out the gerbera and lay on a free surface.
4
Once you have removed the inner shell from the box, you can now start the conditioning process. Cut the stems at a 45 degree angle with a sharp knife or scissors.
5
Fill sterilised buckets with water and add flower food. Place the gerbera in the buckets upright with the heads supported. Leave overnight to condition before using.
6
Leave overnight to condition before using.