How to Make a Wedding Centrepiece with Roses and Gypsophila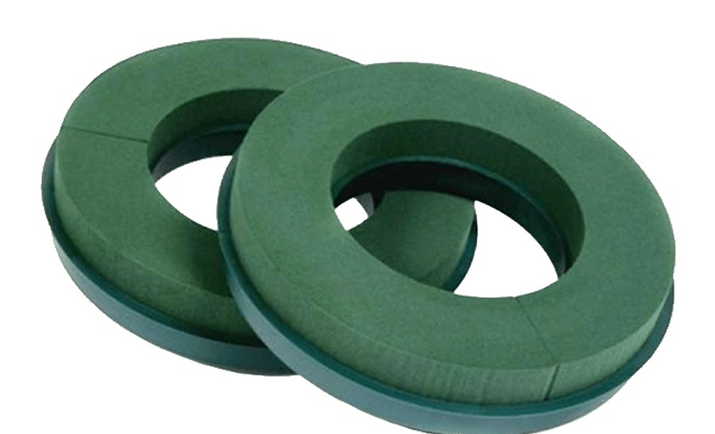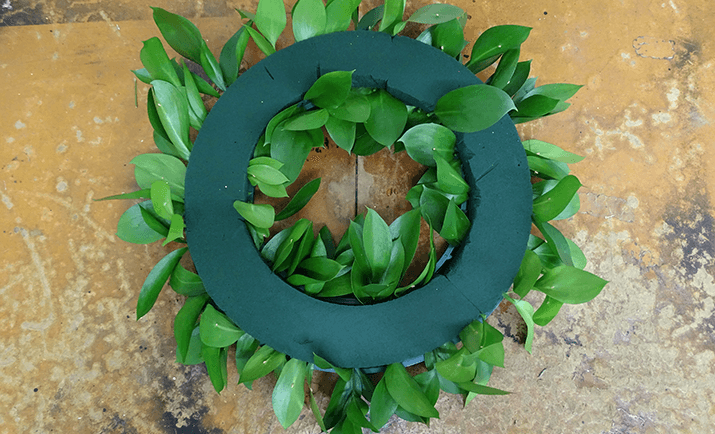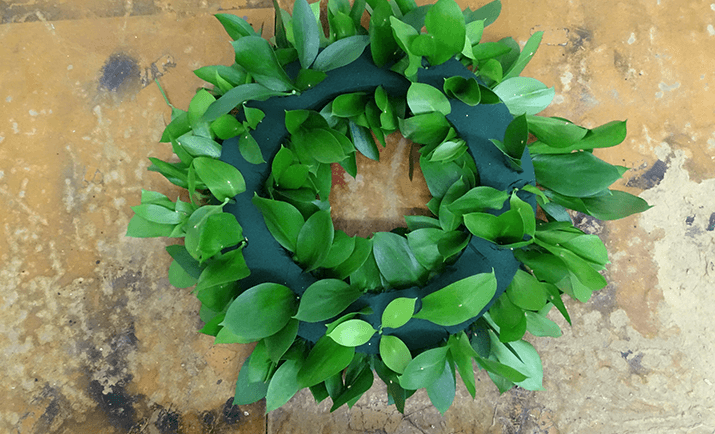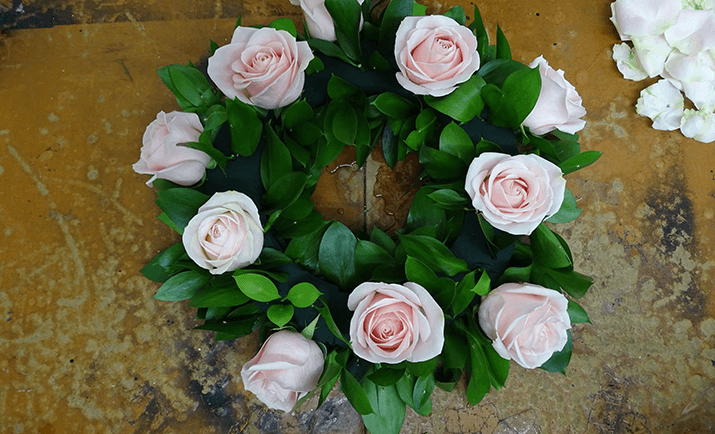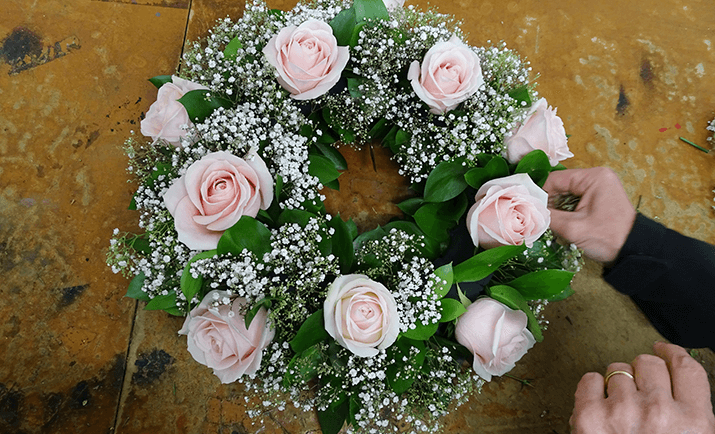 1
Gather all of the equipment required for this type of arrangement by viewing the shopping list below. Pre-soak the floral foam ring in water and place on the surface ready to work with.
2
Create a base with the foliage of choice, starting at the base of the arrangement to disguise the plastic base. Here, we are using Hard Ruscus.
3
Continue to fill in the base with your chosen foliage. Here, we are only using the Hard Ruscus as the foliage, but you can use other types i.e Eucalyptus, Salal, Dusty Miller etc. for added texture and interest.
4
Add your focal flowers into the arrangement. Here, we are using Rose Sweet Avalanche. Before placing the stems into the arrangement, cut the stems short and remove the guard petals (optional).
5
The final step is to add the Gypsophila in the gaps on the wreath. Cut the Gypsophila into smaller stems and place into the floral foam - the type and the amount of gypsophila added to the wreath will be based on your personal preferences. 
Top Tips
This style of arrangement can be made up a day before the wedding and stored in a cool environment. 

For a table centre, the plastic base is preferred as it retains the water and will not make a mess on your table covers. However, it is not biodegradable with the plastic base.

Ensure you condition the flowers well before you start working with them. All the information on conditioning can be found on the website.

Remember, you pay for the entire stem of the rose, so use it!! Use the guard petals for your confetti on the tables and use the foliage in your arrangement for added texture and interest!